Tag: Emerging markets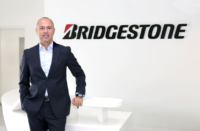 As of 1 October, Mete Ekin is vice president of Bridgestone Emerging Markets. In this role he oversees Bridgestone EMEA's businesses in Africa, the Middle East and Russia. The former regional managing director Middle East and Africa reports to Paolo Ferrari, chief executive officer of Bridgestone EMEA.
Michelin's February tyre demand data shows a sequential improvement in replacement demand in most markets. With China and Brazil being the only real exceptions, basically every other showed month-on-month increases - the first positive uptick months. The situation in China however, is somewhat bleaker. According to the Michelin tyre demand data, Chinese passenger car tyre replacement demand dropped -13 per cent from growth of +18 per cent in January. "This is a worrying indicator for broader China consumer demand", Morgan Stanley market analysts wrote in an investor's note data 13 March 2015.