Tag: Elite Garages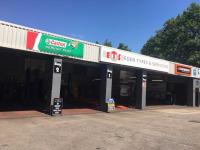 6 - 10 stability, but battle for ninth position Outside of the top five, there is a certain degree of stability amongst the remaining five companies. Those in sixth, seventh and eighth position (McConechy's, The Tyre Group and Lodge) appear to have remained stable in terms of branch count, with 61, 58 and 40 branches respectively. However, it is worth considering all this in the context of ULM Services Ltd the fleet-orientated cooperation Universal, Lodge and McConechy's set up during 2017. Put those three partners together and we have 119 branches and another strong contender for fifth position on the table.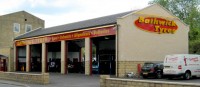 In last year's ranking of the top tyre retailers in the UK, Tyres & Accessories predicted that the pace of change in the top 20 chains by branch count would result in some jostling for position. This has proved entirely accurate, as two major acquisitions have brought two of 2017's top 20 into the fold of higher ranked companies, leading to both Micheldever/Protyre, leapfrogging HiQ into fourth place as predicted last year, and Lodge Tyre, into the top 10 from joint-14th last year, making significant jumps in this year's table. Most other retailers have held relatively stable positions in terms of the number of stores, while our most recent additions to the table, Eden Tyres (15 stores) and Elite Garages (13) were identified as narrowly missing out on places last year.
Elite Garages Eastbourne and Elite Garages Horsham have become part of the Pirelli Performance Centre (PPC) network. There are just 100 Pirelli Performance Centres in the UK, making it something of a premium club. Network members are audited and must be "high-quality, high-performance tyre dealerships from across the UK" in order to join. According to Pirelli, only the very top tyre dealers are considered to join the network and a strict set of criteria applies.