Tag: Dirk Rockendorf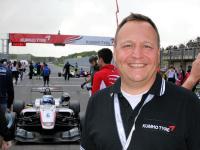 Dirk Rockendorf is once again wearing Continental colours after serving as Kumho Tire's marketing director for Europe for almost three years. As our German-language sister publication Neue Reifenzeitung reports, Rockendorf confirms that he's held the position of head of marketing communications at Continental Aftermarket GmbH, a company within Continental's Interior division, since 1 August 2018. In this role, he is responsible B2B and B2C communications for the aftermarket parts business.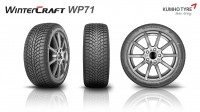 We can expect at least one world premiere from Kumho Tire at Reifen this year. In addition to showing off its current car, SUV, van and truck portfolio, South Korean tyre maker's more than 300 square metre presence (Hall 3, Stand A40) will include a brand-new winter UHP tyre, the Wintercraft WP 71. According to Kumho, the tyre is aimed large and luxury cars (D and F-segment vehicles) and offers improved braking characteristics over the predecessor tyre – Kumho claims a 14 per cent shorter distance on wet road surfaces.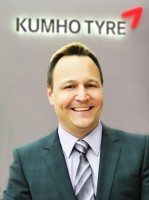 Kumho Tyre has appointed Dirk Rockendorf as marketing director for the European market. The 46-year-old marketing and tyre expert, who has been in charge of Kumho's European marketing team since 1 November, 2015, will be responsible for price and product management, communications and PR and the company's European motorsport and sponsorship activities. The development of […]