Tag: Daniele Lorenzetti
A patent has been granted in India for a special grade of epoxidised natural rubber (ENR) jointly developed by the research and development team at Apollo Tyres and the Rubber Research Institute of India. The tyre rubber compound was granted patent no. 287630 by the Government of India's Patent Office on 21 September.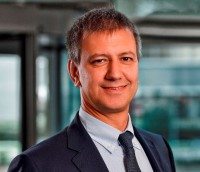 Former Pirelli research and development director Daniele Lorenzetti has assumed the role of chief technology officer at Apollo Tyres, and has also joined the tyre maker's Management Board. He succeeds Dr Seshu Bhagavathula, who recently returned to the automotive sector after a two-year stint at Apollo Tyres to take up the position of chief technology officer at Ashok Leyland. Lorenzetti is based in the company's European headquarters in Amsterdam, the Netherlands.