Tag: Contidrom
Driverless cars? Continental had those 50 years ago…It is exactly half a century today since the tyre maker demonstrated its first electronically controlled driverless car at its Contidrom facility in Germany. In those days a car cruising the Contidrom circuit without someone behind the wheel was a novel sight, to say the least, and Continental recalls that more than 400 newspapers, magazines, radio stations and television channels reported on the events of 11 September 1968.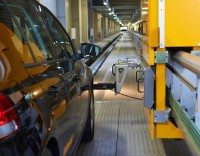 When the Contidrom first opened in 1967, just eight Continental staff members wore employed at the test facility. Their activities centred on the site's original 2.8-kilometre oval track, and all work, such as developing standards and providing comparable data, was performed entirely without aid of computers. The Contidrom has significantly expanded over the years, and now, as its 50th birthday draws near, Continental says the facility is "more important than ever" for the company.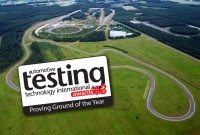 Continental AG's tyre division is planning to "significantly expand" its Contidrom testing and development centre, north of Hannover. According to local press reports, the tyre manufacturer have already bought an adjacent 20-hectare area of forest. The expansion is said to focus on expanding wet handling test capacities which have been described as a "bottleneck" for the entire site. Nearly 11,000 tyre tests are currently conducted on-site.