Tag: Christian Senger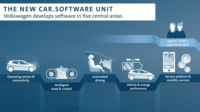 Volkswagen AG intends to group more than 5,000 digital experts together in its new "Car.Software" unit with Group responsibility for software in the vehicle by 2025. The company plans to develop significantly more software in the car and for vehicle-related services itself and to boost the in-house share of software development from the current figure of less than 10 per cent to at least 60 per cent by 2025.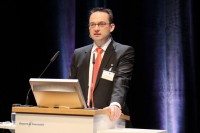 In addition to producing tyres, Continental designs and manufactures various automotive systems components, and for a number of years has collaborated on research into automated driving systems. But coming up with the technology to drive without a driver is one thing – being able to actually do so without breaking the law is another. Yesterday at 'Zuliefer Automotive', a Munich-based trade fair focusing on future trends and technologies, Continental's head of research for automotive electronics called for legislation to keep pace with the market.