Tag: Children with Cancer UK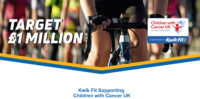 A bell that has helped saved many lives in South Wales over the years is being taken on a national tour with the aim of saving many more in the future. The station bell from Cardiff Central Fire and Rescue Station has previously been used to alert firefighters to emergencies and has since been replaced by an electronic system. However, the hand-rung bell was retained for ceremonial purposes.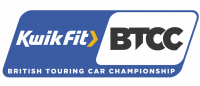 Following the news that Kwik Fit has chosen Children with Cancer UK as its charity of the year, the leading fast-fit firm has announced that it is utilising its BTCC sponsorship over the 2019 season to raise funds for the charity. The announcement is being made at the Kwik Fit British Touring Car Championship (BTCC) stand at Autosport International, the first public event for the BTCC under the new title sponsorship for 2019.
Kwik Fit has selected Children with Cancer UK as its first ever Charity of the Year. The UK's leading cancer charity for children and young people was chosen following a vote open to more than 5,000 Kwik Fit employees across the UK.