Tag: big data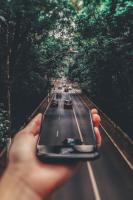 Phillip K Dick may well have been thinking far further into the future than the current popularisation of electric cars when he wrote his famous novella "Do Androids Dream of Electric Sheep?", however the rise of big data alongside electric and autonomous vehicles means the most advanced cars of today have an increasing amount in common with the artificial intelligence in the source material for the film Blade Runner.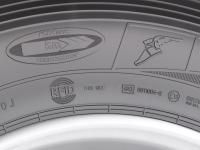 This section is entitled "TPMS and sensor technology" for a reason. No longer are in-tyre sensors about measuring temperature alone. Now TPMS basically means pressure and temperature, often with the addition of algorithmically generated road feedback, load information and even wear calculations. These "big data" contributions are routinely relayed to the cloud for analysis. At the same time external tread readers are measuring similarly important data and sending that to the cloud. Put all this together and we have what Pirelli calls this the "sensorisation" of the tyre business. Whatever we call it, this part of the business now about far more than just sensing tyre pressures. As far as uptake is concerned, legislation and technical innovation are the key driving forces.
Wejo, a leading UK technology company which collates data from connected vehicles, has announced that its technology is now tracking seven million vehicles in 190 countries worldwide and it has acquired a Silicon Valley based technology firm as part of its expansion plans.