Tag: Behr Hella Service
At this year's Automechanika trade show in Frankfurt, lighting and electronics specialist Hella will, for the first time, present its combined expertise for the workshop business at Hall 9, Stand A88. Under the motto "OE competence meets diagnostics" the brands Hella, Hella Gutmann Solutions and Behr Hella Service will present product highlights, workshop equipment solutions and technologies of the future at their joint 1,500 square metre stand from September 11 to 15, 2018.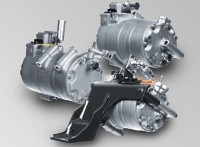 Behr Hella Service, the exclusive UK distributor of Sanden electric compressors, has unveiled an aftermarket solution with original equipment (OE) pedigree to combat the challenges faced by technicians when tasked with air conditioning maintenance on hybrid and electric vehicles.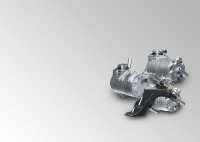 According to a study by management consultant, PricewaterhouseCoopers, every third European new car registration could be an electric car by 2030. Hybrid and electric vehicles require electrically powered compressors because, instead of a combustion engine, a battery provides their energy. Thermal management expert, Behr Hella Service, has therefore been offering compressors for hybrid and electric vehicles for more than six years.