Tag: Alligator Valve Group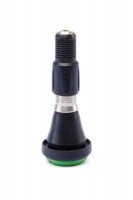 Alligator Ventilfabrik has introduced a new version of the patented CVVEasy tyre valve, the CVVEasy TR 412 for trailers. This addition to the range meets the demand for increased tyre pressures of more than 4.5 bar and offers an alternative to screw-type valves, which are difficult to install in the required length. In combination with the new DS-P valve cap (more on this below), the total length of the CVVEasy TR 412 is 47 millimetres.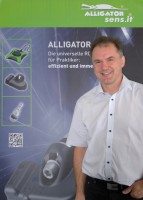 In mid-August Renato Palaoro, vice-president of product and process development at Alligator Ventilfabrik, took on the additional role of leading the company's global sales and marketing. In addition to offering a full range of tyre valves, since 2009 the firm has also globally distributed tyre pressure monitoring systems for passenger cars and commercial vehicles.
With Autopromotec just around the corner, Alligator Valve Group reports that the firm's show presence will emphasize its sens.it family of products, a complete solution for replacement sensors in the automotive area. In particular sens.it-Statistics will get debut at Autopromotec. According to the company, this program module provides the operator (e.g. a tyre workshop) a quick overview of all sensors programmed at their service point to date. The newly developed print-out function also enables direct printing of the tyre pressure sensor diagnostic service record; if desired, this document can be handed over to the customer with the service bill, or entered into the customer file at the service company.