Tag: Aeolus Neo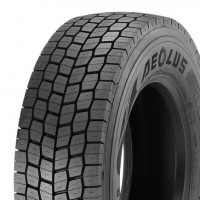 The Aeolus truck tyre range, including the latest additions to the Aeolus Neo series, will be on display at The Tire Cologne. These 'neo' fitments include the Aeolus Neo Allroads, which is being released in steer (S, S+) and drive axle (D, D+) versions and also as a trailer tyre (T, T+).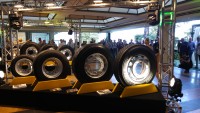 Aeolus has launched its third generation of truck and bus radial tyres in a large dealer event on the shores – and water – of Lake Maggiore in northern Italy. Readers of Tyres & Accessories will know that this location is highly appropriate for the Chinese company; the introduction of the new, extensive product range comes at a moment when the ChemChina produced brand is preparing for its future positioning as a second-line sister range to Pirelli in the commercial segment. While the exact relationship of Pirelli and Aeolus continues to be fluidly complex, the Italian brand's recent separation of its commercial tyre operations under the Prometeon Tyre Group banner give a good indication of where Aeolus commercial tyres are heading.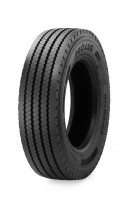 Aeolus will take the opportunity of Autopromotec 2017 in Bologna (24-28 May) to stage the official launch of its third generation truck and bus tyre range.