Sales Executive Key Accounts – Scotland – Bridgestone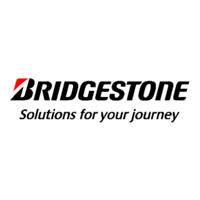 Position Snapshot
Type of Contract: Permanent
Full-time
Location: Scotland
The Company:
Bridgestone in Europe, CIS, Middle East, India and Africa (BSEMIA), headquartered in Zaventem (Belgium), is a subsidiary of  Bridgestone Corporation, a global leader providing sustainable mobility and advanced solutions.
In addition to our premium tire products, we offer a growing portfolio of tire-centric and mobility solutions. Together with our partners and guided by "Serving Society with Superior Quality", that has been our mission since Shojiro Ishibashi founded Bridgestone in 1931, we are  working to accelerate sustainable mobility innovations and solutions. Through innovative technology,  we are committed to easier, safer, smoother and seamless mobility for our society and customers improving how people move, live, work and play .
Bridgestone also benefits from a significant retail network throughout the region – in fact our retail presence in the EMIA region is the largest in the tire industry. Through 17 distinct retail partners, we have around 3,500 outlets across Europe, the Middle East and Africa as well as around 2,500 outlets through our partner network in India. This network offers a selection of services, concepts and mobility solutions.
At Bridgestone we pride ourselves on the strong relationships we maintain with everyday drivers and this extensive retail network is one of the core reasons why.
Bridgestone EMIA
In line with the "Bridgestone Essence", our work environment is based on integrity and teamwork, where everyone can learn from each other and contribute with their own ideas in achieving the coming goals.
We want to hear from people who can take the challenge, unleash their creative potential and contribute to the company success demonstrating ownership, courage and agility. We want you to develop your skills, expand your knowledge and be proud of your work.
Job Purpose
We are looking for a Sales Executive Key Accounts reporting directly to the Sales Manager Key Accounts. This is a local role, based in Scotland.
You will achieve & wherever possible exceed the budgeted sales of Bridgestone and Firestone car, van & 4×4 tyres to the Key Accounts and provide a high quality service to the Key Account Customers by:
The professional management of Key Accounts, and maintaining first class business relationships at all levels.
Develop and deliver 'Strategic/Go To Market' offers for the Strategic accounts
Gaining new business and maximising our share of existing business.
Resolve any issues or problems as they arise.
Responsibilities
To maintain contact & relationships at all levels of Key Account Customers and support the Sales Manager Key Accounts and the other Sales Executives in Key Accounts where required.
Work with and have a strong relationships with other Team members in the Consumer Sales & Marketing team.
Have clear communication with Commercial Sales department where there are joint Consumer & Commercial Customers.
Ensure the Key accounts have all the relevant information required for SELL in as far as pricing, rebates, sales & product information is concerned.
Work closely with the First Stop team to maximise the number of quality locations and deliver the necessary units/share of account.
To assist the Sales Manager Key Accounts with planning for OB, RB & the Mid Term Plan.
To update and maintain Customer record details.
To actively seek profitable "new business opportunities" with new and existing customers, focusing in particular on HRD business.
To operate within Policy guidelines.
To keep the Customers fully up to date with all Bridgestone, Firestone and Dayton product developments and activities.
To set & negotiate Annual & Quarterly rebate agreements with customers, within existing guidelines and agreements from Line Management.
To ensure all pricing to Key accounts is communicated in a professional & timely manner
To ensure all rebates are claimed for Key Account Customers.
Ensure that all policy changes or amendments are clearly communicated in writing to the customers and that they are fully understood and adhered too.
To produce & conduct company & product training for Key Accounts at all levels (with the assistance of the Sales Development Team and the Technical Department).
To ensure correct stock profiles of Bridgestone & Firestone are being ordered & carried in stock by Key Accounts.
To work closely with Trade marketing to deliver added value to Key Accounts, via retail, B2C and distribution activities.
To liaise with all other departments of Bridgestone, ensuring that all relevant information is communicated in a professional & effective manner.
Provide & report on Competitor activity.
To ensure that the past due figures decrease to the lowest possible level. To warn the Credit Department of bad risk customers.
To organise and chair meetings and presentations as and when required.
To undertake any additional "special projects" as and when required.
To attend shows, promotional and hospitality events as and when required.
Requirements
Strong values in line with Bridgestone's behavioral expectations (Involvement, Commitment, Ownership, Teamwork, & Flexibility )
Valid driving license.
Excellent IT skills especially Word, PowerPoint and Excel.
Excellent administration and communication skills.
Team Player, with a flexible approach to work.
Ability to prioritise work and be effective under pressure.
Above all, the ATTITUDE, ENTHUSIASM and KEENESS to succeed, coupled with a passion for excellence.
Experience
Minimum of 5 years' experience in Tyre Sales environment.
If you can demonstrate the skills we are looking for and would like to make a difference in a Pioneering company dedicated to shaping a sustainable future of real-world mobility solutions, join us at Bridgestone!
Process Next Steps: All applications will be reviewed. Our HR team will contact those applicants who we would like to invite for the next stage of the recruitment process.
Please don't hesitate and apply at https://careers.bridgestone-emea.com/
We are looking forward to hearing from you!
You can learn more about our Group and reasons to join us on
Disclaimer
Diversity and inclusion are a central part of Bridgestone EMIA's values at the highest level. This is key for our people to show a passion for excellence for improving society connected to the world in which we live. Our commitment to diversity, is linked to our founders mission of 'Serving Society with Superior Quality', which is essential in shaping and creating the organization, serving all people, respectfully, connected to our business. We recognize that everyone is different and that attracting, developing and retaining our employees will create a sustainable working environment which is essential to our success. This means that all job applicants and members of staff will receive equal treatment and that we will not discriminate in particular on grounds of gender, marital status, race, ethnic origin, color, nationality, national origin, disability, sexual orientation, religion or age.