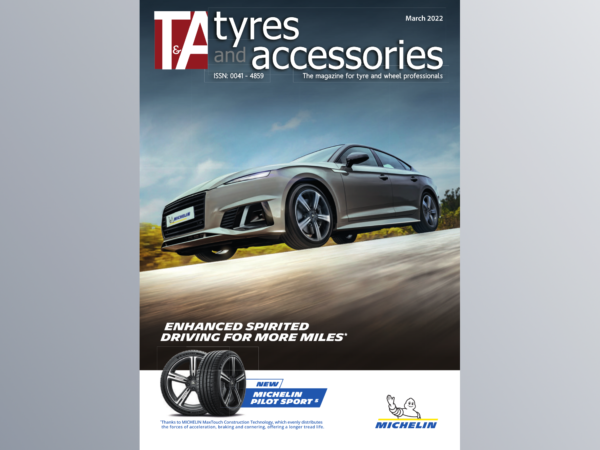 Read the March 2022 issue of Tyres & Accessories, the magazine for tyre and wheel professionals, online now.
In this issue:
Commercial Vehicle Tyres
The commercial vehicle tyre segment continues to evolve with the major players integrating full suites of digitised fleet services to offer deeper partnerships than vanilla tyre supply deals. Technologically, this dominant part of the segment continued to support the progression of goods and people transportation towards more sustainable goals, with tyres constructed and fleet tyre management systems designed to meet the different demands of regional and long-haul applications. Tyres & Accessories looks at this segment in more detail in the March issue.
The Circular Economy – Recycling and Sustainability
Sustainability has risen to become the leading mobility trend over the last few years, and the drive towards greater levels has permeated every major corner of the tyre business. While the focus of proenvironment efforts in the tyre business has often fallen to the tyre recovery sector, developing a Circular Economy necessitates a more holistic industrial input. Recognising the fundamental place this theme has in our industry, Tyres & Accessories presents news and analysis in a new dedicated feature in the March issue.