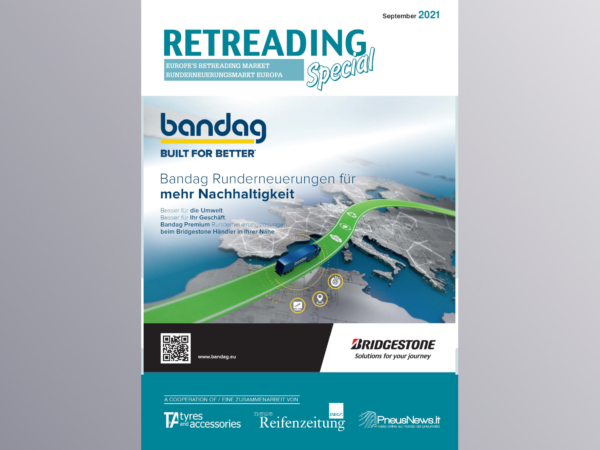 In this issue: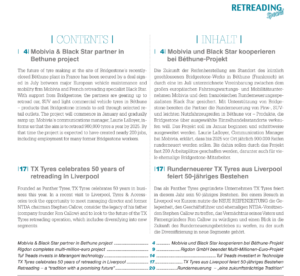 Click the cover for the full contents page
Mobivia & Black Star partner in Bethune project
The future of tyre making at the site of Bridgestone's recently-closed Béthune plant in France has been secured by a deal sign-ed in July between major European vehicle maintenance and mobility firm Mobivia and French retreading specialist Black Star. With support from Bridgestone, the partners are gearing up to retread car, SUV and light commercial vehicle tyres in Béthune – products that Bridgestone intends to sell through selected re­tail outlets. The project will commence in January and gradually ramp up; Mobivia's communications manager, Laurie Lalloyer, in­forms us that the aim is to retread 900,000 tyres a year by 2025. By that time the project is expected to have created nearly 200 jobs, including employment for many former Bridgestone workers.
TX Tyres celebrates 50 years of retreading in Liverpool
Founded as Panther Tyres, TX Tyres celebrates 50 years in busi­ness this year. In a recent visit to Liverpool, Tyres & Access-ories took the opportunity to meet managing director and former NTDA chairman Stephen Callow, consider the legacy of his father (company founder Ron Callow) and to look to the future of the TX Tyres retreading operation, which includes diversifying into new segments.