Tyre Expo Asia (Tarsus)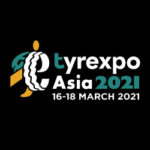 Company Name:
Tyre Expo Asia (Tarsus)
Long Business Description:
Tyrexpo Asia – Asia'a leading exhibition for Tyres, Automotive Repair Equipment, Tools, Parts, and Accessories is returning for its 13th edition in Singapore in 2021. The event is anticipated to attract over 6,000 industry players from Asia Pacific's tyre community. Covering the entire rubber value chain from the upstream rubber producers, processors and distribution plants to traders, tyre manufacturers, distributors, retailers and wholesalers, this comprehensive Expo will unveil the latest technology, introduce the best practices and solutions to improve operational efficiencies and profits for businesses.