Global Rubber Industries (Pvt) Ltd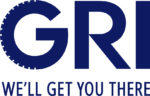 Company Name:
Global Rubber Industries (Pvt) Ltd
Long Business Description:
GRI is a leading producer of Specialty Tires in Sri Lanka with offices in 9 countries and sales in over 50 countries around the world.
We deliver high-grade Agriculture, Construction and Material Handling Tires that are built sustainably using pure natural rubber at our advanced production plants in Sri Lanka. Our state-of-the-art factory is the largest in Sri Lanka to produce specialty tires and the first to produce radial agriculture tires. Technological innovation, engineering strength and operational excellence have powered GRI through rapid growth to become a leader in specialty tires.
GRI ensures its commitment to sustainability by adapting to environmentally-sound production processes and making it a part of our strategic goal.