Berwin Industrial Polymers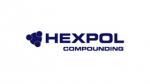 Company Name:
Berwin Industrial Polymers
Long Business Description:
Berwin Industrial Polymers Ltd is dedicated to technological leadership in the development and production of high quality rubber compounds. Our approach involves integration of materials, recipe, process to arrive at a high quality solution at the best price point, with minimal impact on the environment.
Founded in 1953, Berwin Industrial Polymers Ltd produce a large range of compounds using highly automated and fully process controlled mixing lines, based on the latest technology for markets covering tyres, matting, conveyor belts and transportation.