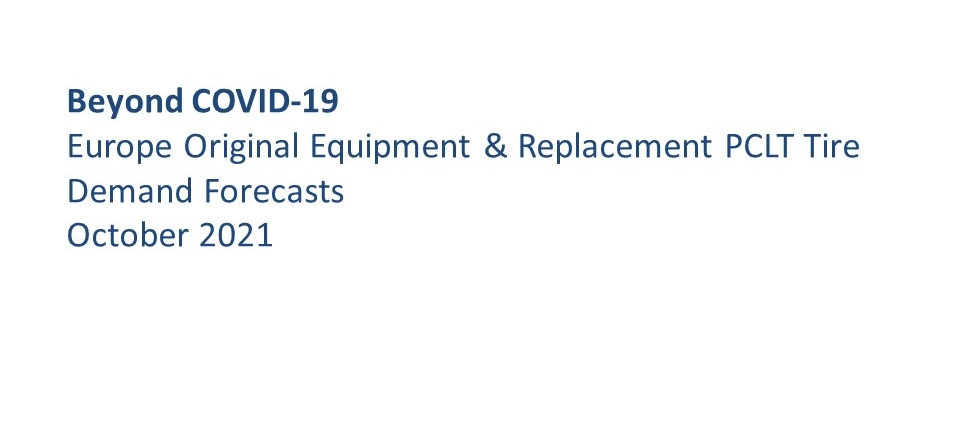 New report series available now on Tyrepress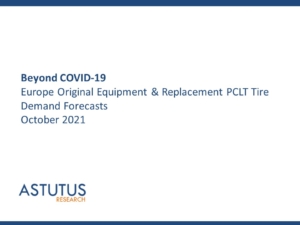 In the wake of the Covid-19 pandemic, demand for new cars has picked up significantly in 2021. However, the recovery in the volume of new vehicles produced, and therefore the original equipment tire market, has been held back by shortages in the supply chain – specifically semiconductors. After sharp declines in 2020, PCLT replacement tire markets are making a strong recovery as vehicle kilometres travelled increase.
Astutus Research presents a series of reports, delivered as region and segment based PowerPoint briefings with accompanying Excel data-packs, giving a detailed review of developments in the original equipment and replacement PCLT tire markets, including forecasts for the period to 2025.
The Excel data-packs contain detailed data on PCLT original equipment and replacement tire volumes by region and country from 2015 and forecasts to 2025.
Click the links below for further information on each report in the series, including contents and pricing. Purchases will be delievered via email following confirmation of payment.
All reports will be updated on a quarterly basis.
For more details, contact us on info@tyrepress.com.