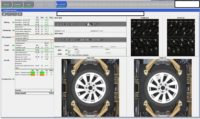 The Alsdorf, Germany-based 4JET Group has acquired the Hennecke Systems' TIS testing systems tyre and wheel inspection business unit. TIS systems are based on Hennecke Systems' industrial image processing know-how and enable optical 2D and 3D inspection of tyre treads, sidewalls, rims and mounted wheels. As a result of the
The DVSA has announced changes to the driving theory test, which will come into effect in April 2020 for new learner drivers in England, Wales, and Scotland. Instead of reading case studies and answering three questions about them, learners will soon have to watch a short, silent, video clips, which will be followed up with three multiple-choice questions. Test sitters can watch the video clip as many as times as they wish. This change does not apply to theory tests for motorcycles, lorries, bus or coaches and Approved Driving Instructors, part 1.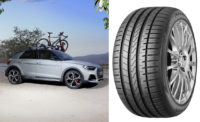 The new SUV-look Audi A1 citycarver has been available since autumn 2019, and Falken Tyres Europe says it is supplying original equipment tyres for the model. The A1 citycarver wears the Falken Azenis FK510 in size 205/55R17.