GRI buys Klumpenaar Industriebanden BV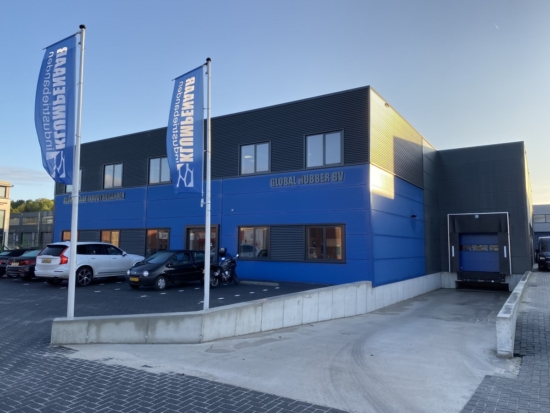 GRI has acquired Klumpenaar Industriebanden BV in the Netherlands, the company's fifth global acquisition in five years. Prior to the Klumpenaar purchase, GRI acquired entities in USA, Australia, Spain and the Baltics, to capture growth in those respective markets.
Founded in 2010, Klumpenaar Industriebanden BV has been actively engaged in the material handling tyre aftermarket service and distribution business. Since its establishment, Klumpenaar Industriebanden BV has already set up a fully-fledged warehouse and office complex. The company includes experienced professionals, some of whom have over 30 years of experience in the specialty tyre market.
Commenting on the acquisition, Prabhash Subasinghe, managing director GRI said: "We are happy to welcome Klumpenaar to the global network of GRI. The European market has always held exciting growth prospects for GRI, and the Netherlands has been a focal point. We have been associated with Klumpenaar since the company became a full importer of GRI tires in 2018, and we see immense potential to grow our business even further in the Netherlands. I thank the management team of Klumpenaar, and all stakeholders involved, for their tireless efforts in building this company, supporting GRI and making this acquisition a success."
Dr Mahesha Ranasoma, CEO of GRI said: "GRI has been enjoying a vibrant presence in Netherlands through its high-grade material handling tyre range comprising of Ultimate XT, Peakmaster and Globestar Wide Tread. Klumpenaar has always prided itself on providing customers with a great product and a high level of service. We are happy to be inheriting this legacy from them as they pass the baton over to GRI to continue with this successful growth story."
"Klumpenaar has the necessary strength and experience to expand the GRI FIT service business across the Dutch market, and we believe that GRI can make a significant impact in providing exceptional service to our customers. We eagerly look forward to engaging even closer with our customers in the Netherlands and introduce exciting value propositions in the future", said Asela Gunawardena, Director Sales & Marketing of GRI said.
Proprietor Herman Klumpenaar commented: "We are pleased and proud to be part of GRI's global network. I founded Klumpenaar Industriebanden BV to provide superior service and high-quality tires to forklift dealers, operators, forklift service companies and end-users in the Netherlands. Our company is a flat organization with dedicated people, which ensures that we respond quickly and accurately to customers. The right service and flexibility are of paramount importance, and I am confident that under GRI's leadership, we will scale even greater heights."