Farewell Russia? The exit of global players offers long-term growth to domestic firms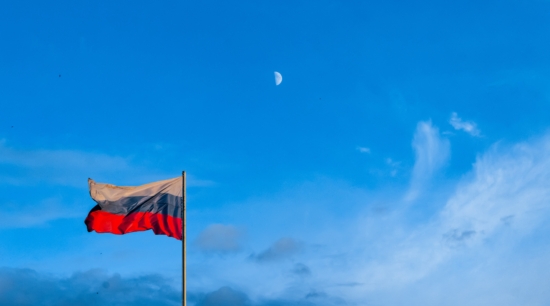 Global tyre businesses have exited the Russian tyre business as a direct consequence of the Russian government's decision to invade Ukraine. We all knew this was coming, following initial announcements from the likes of Michelin, Bridgestone and Nokian along those lines in the second quarter of 2022. However, the news that Nokian sold its much-lauded St. Petersburg operation to Tatneft at the end of October indicates that the exodus is underway. And that, in turn, means significant tyre production capacity within Russia has changed hands, something that has an inevitable impact on those departing, those remaining and the wider tyre business. In this column, we take a look at how Michelin, Bridgestone and Nokian have been negotiating their respective exits from Russia and ask what it might mean for the future.
Michelin: At the end of June 2022, Michelin explained that it is "technically impossible to resume production" in Russia. The French company's solution was to transfer control of its administrative, sales and industrial operations to the current local management. Judging by the company's latest financial results, the move has been costly but not critical to the company. Writing in the company's third-quarter financial results, Michelin representatives conceded that its decision to transfer the Russian tyre business was one of the main reasons for a decline in tyre volumes during the period. Indeed, Michelin reported a 2.4 per cent decline in volumes, mostly due to the exit from Russia and lockdowns in Chinese cities. However, while those figures may give an indication of the overall impact, third-party data suggests things could have been worse in particular segments. For example, Jefferies analysts calculated that Michelin's car tyre volumes were down roughly 5 per cent in the third quarter partly due to the exit from Russia.
Bridgestone: Following its decision in March to suspend all manufacturing activities in Russia, Bridgestone officially initiated the process of finding a local buyer for its Russian assets on 31 October 2022. The process of finding a buyer and closing any subsequent deal is expected to take "several months".
Bridgestone has been present in Russia since 1998 and has over 1000 employees in the country, mainly in its tyre manufacturing plant in Ulyanovsk and sales and marketing office in Moscow. However, the company's Ulyanovsk tyre factory only made its first tyre in December 2016 and officially opened in May 2017.
Since the March announcement, Bridgestone has continued to support its Russian employees by "paying their salaries and employee benefits in full". In line with the values promoted by the Bridgestone E8 Commitment and in recognition of its employees' contribution over the years, the company will continue to provide the same support to its employees.
Like Michelin and other premium brands, Bridgestone's business in Russia represents around 2 per cent of the company's global turnover.
Nokian: On 31 October 2022, Nokian Tyres plc announced that it has agreed to sell its Russian operations to Tatneft PJSC for approximately 400 million euros. The precise final purchase price will be affected by factors including net cash, working capital adjustment and foreign exchange rates. Confirming the news, Tatneft issued a one-paragraph statement saying the deal includes the plant in the city of Vsevolozhsk, in the region of Leningrad and that "the closing of the transaction and the purchase of assets is subject to a number of conditions, including obtaining approvals in accordance with Russian law."
Nokian Tyres has been operating in Russia since 2005. In 2021, approximately 80 per cent of the company's passenger car tyres were produced in Russia and the business area Russia and Asia represented approximately 20 per cent of Nokian Tyres' net sales.
Unlike the others, which have multiple product bases on every continent, Nokian's exit from Russia will significantly impact Nokian Tyres' financial results. Discontinued supply of tyres from Russia will have an adverse impact on sales especially in Central Europe in the next two to three years. In order to secure supply of its products, Nokian Tyres has continued to increase capacity at its factories in Finland and in the US and is proceeding with the investment in new supply capability in Europe. And that, of course, includes the addition of greenfield production facility in Romania – news of which came out at the time of going to press.
Nokian's future plans aside, Tatneft's acquisition of the Finnish company's St. Petersburg factory combined with its acquisition of the former Sibur synthetic rubber operation in 2019 as well as its pre-existing Nizhnekamshina operations, which traded under the Kama name, means the departure of global tyre makers have served to make the Tatneft-connected tyre businesses stronger. That might not make an immediate difference to the global markets, but in the medium to long-term could result in the company becoming a stronger player in non-European markets.
This article is an example of the editorial comment that introduces every edition of Tyres & Accessories magazine. Not a subscriber? No problem, click here to become one.