Autogem celebrates 2nd successive NTDA award triumph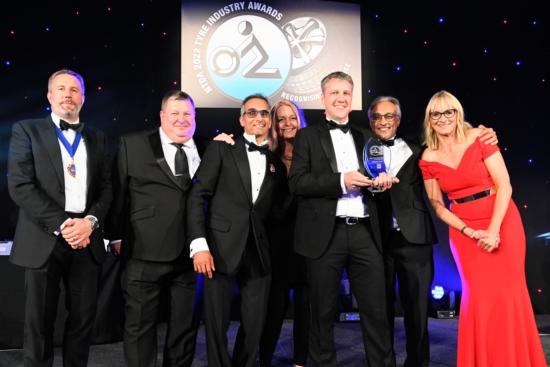 Autogem was made the Aftermarket Equipment Supplier of the Year in the National Tyre Distributors Association's Tyre Industry Awards for the second successive year. The supplier of automotive chemicals, fasteners, hand tools, workshop consumables and TPMS solutions was pleased to retain its title, having made what it termed "giant strides in the aftermarket" over the past 12 months.
Autogem unveiled several new products and campaigns to its customers. The centrepiece was the long-awaited inaugural edition of its TPMS Expert, which reached its conclusion at The UK Garage and Bodyshop Event in June. The competition was designed to raise standards in Tyre Pressure Monitoring System interaction, while also celebrating excellence when it comes to system diagnosis.
Autogem also detailed its comprehensive training programme, round-the-clock customer support, and portfolio of new products in its award submission, which underlined managing director Prashant Chopra's point that the company never stands still and is constantly innovating.
"To win the accolade in 2021 was a huge moment for us all, so to retain our crown is something we're even prouder about," Chopra said. "Last year, we made a commitment to keep evolving to meet our customers' needs and we feel we have done that, with more scope for growth in the future.
"We want to be seen as a good, fair company to do business with that has a highly motivated, experienced and friendly team who value customer respect and loyalty far more than high margin and shareholder return. It is highly rewarding to know that this message resonated with judges and the award acknowledgement is testament to a great deal of hard work.
"The saying that 'the whole is greater than the sum of its parts' has never been more relevant to our business, and while the team on the front-line get a lot of the plaudits – and rightly so – they're only as good as the support behind them.
"This NTDA award is for every member of the team, who continue to go the extra mile for the cause. Without them, this wouldn't have been possible."