Linglong Tire reveals details of Serbia and Aircraft tyre plant progress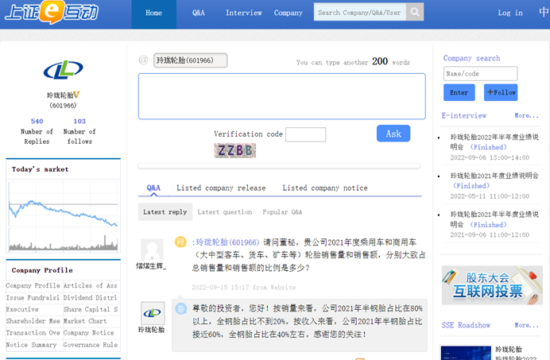 Linglong Tire recently answered questions from investors via the interactive platform of the Shanghai Stock Exchange. The answers reveal details related to developments at the company's Serbian factory and its Chinese aircraft tyre production plant.
Firstly, Linglong's Serbia plant's first phase, the "all-steel radial tyre production line", has reportedly been completed, and the equipment and power are ready for production. Furthermore, the factory is said to be "in the process of commissioning production and expediting formal production procedures".
Secondly. on the subject of aircraft tyres, Linglong representatives said that the company's Tongchuan factory has obtained approval for the aircraft tyre project. Meanwhile, prototypes of aircraft tyres developed by Linglong have completed third-party testing.
Additionally, Linglong predicted that performance would improve in the year's second half of 2022. The tyre maker believes that several negative factors will gradually ease, and raw material prices and shipping costs may continue to decline. Driven by China's active economic policies, the domestic tyre market demand is expected to increase. At the same time, European and American tyre companies are affected by high inflation, austerity policies, and the European energy crisis, and their manufacturing costs may be increased. The result is expected to be some degree of cost-effectiveness advantage for Linglong, something that may become more prominent over time and which is said to be "conducive to further international market development".