Can we Truss government to turn UK motorways into autobahns?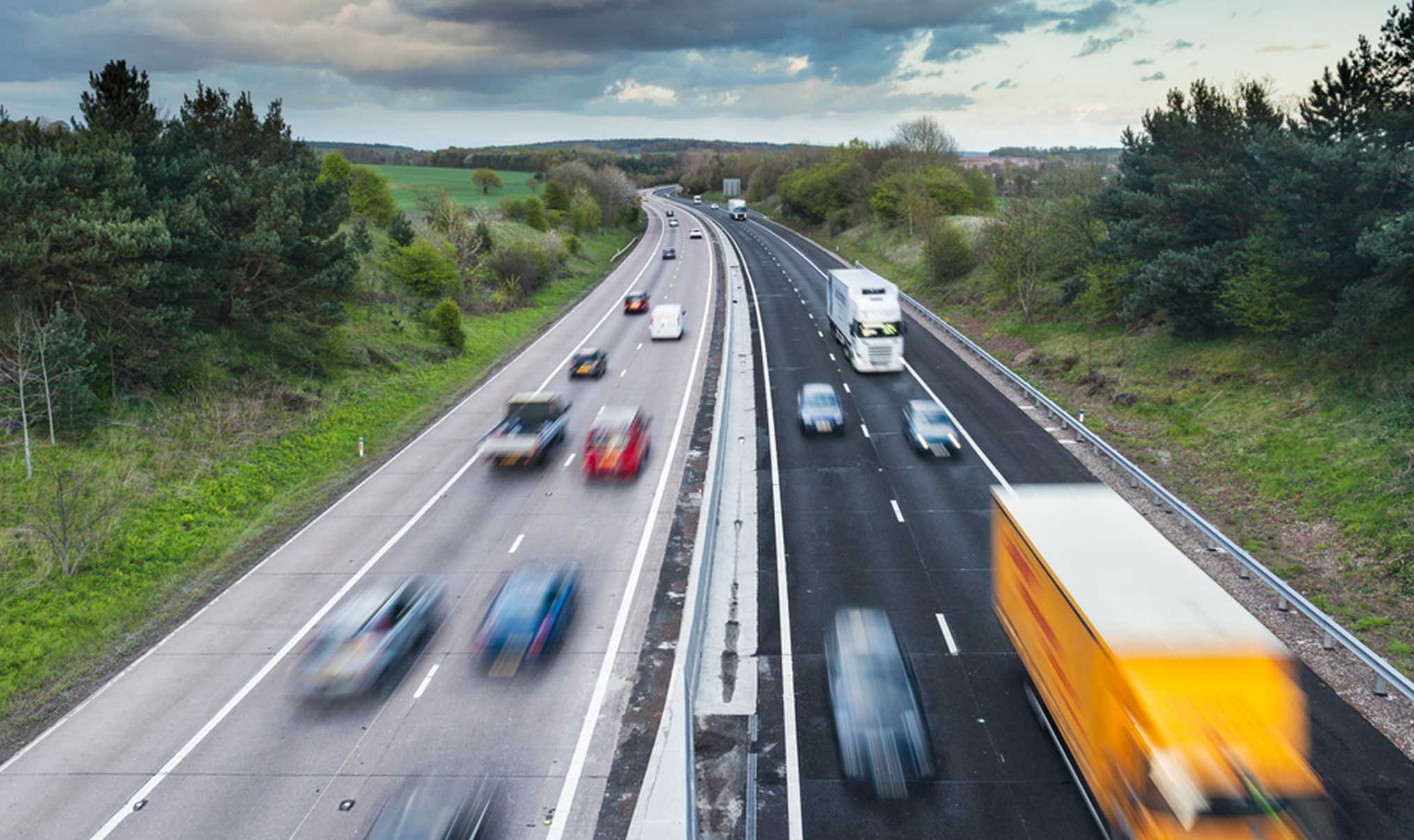 Following the headline-grabbing news that Liz Truss is open to the idea of turning the UK motorway network into an autobahn-style system, we took a closer look at the idea. Of course, we all know that both Truss and Sunak are electioneering at the moment, doing their best to tell tory members what they think they want to hear. But, however sincere the motivation turns out to be, dispatching with the speed limit will have an inevitable impact on both road safety and the tyre market. So, with that in mind, this month's column is something of a thought experiment. What would happen if Liz Truss became prime minister and got her way when it comes to turning motorways into autobahns?
First, there's public opinion. Of course, Truss was preaching to a particularly conservative party-flavoured choir when she made her motorway comments. But what does the UK population think in general? Far from wanting to bin speed limits, the latest research suggests British drivers value speed-limiting technology.
Almost three out of four UK motorists (73 per cent) back using in-car technology that would help ensure they stick to the speed limit. Speed limiters which actively regulate speed, make a sound or vibrate through the steering wheel or pedals have just become compulsory for new cars introduced in the European Union – and August's Startline Used Car Tracker reveals they would be welcomed here too.
The research shows that 93 per cent encounter other drivers significantly exceeding the speed limit and 90 per cent find it "threatening" when other drivers speed. However, 72 per cent admit to exceeding the speed limit slightly themselves and 30 per cent do so significantly. Despite this, 60 per cent say they believe they are still driving safely when they are speeding.
Thirty-five per cent of motorists who back the technology believe that too many people drive too fast while 33 per cent believe the speed limit is there to keep everyone safe. In contrast, 39 per cent of those against its introduction say they want to be in control of the car at all times while 24 per cent say it is unnecessary as they stick to the speed limit.
Not exactly a resound vote of confidence in turning off motorway speed limits. But the suggestion that drivers find it "threatening" when other people speed, but don't mind driving fast themselves also muddies the waters.
As well as public opinion, there are questions of how such a policy would interface with the wider European automotive industry. As Paul Burgess, CEO at Startline Motor Finance, said: "It'll be interesting to see whether the UK government follows the EU in making limiters compulsory although there is a possibility that manufacturers, who often specify the same cars across the whole European market, will now fit them anyway."
The concept of a transition to autobahn-style highways is also something of a misnomer. While unrestricted sections of autobahn do still exist, they aren't common. Indeed, there are some indications that Germany is going the other direction and limiting speeds on its road network, for both safety and environmental reasons, the latter as a result of political pressure from the German Green Party.
Faster speed require better tyres
Tyre wise, faster speeds would require better performing tyres than many of the UK's motorists currently choose, judging by the market share occupied by the low-cost imports and worse-still part worn tyres. Such a move towards de-restriction would also lend support to calls to raise the minimum car tyre tread depth from 1.6mm to 2 or 3mm. Both moves would increase the volume, value and quality of the UK tyre parc by an as-yet incalculable degree, but both are dependent on upgrading consumer demand, something that doesn't happen overnight. Without that, faster speeds will inevitably impact road safety.
Indeed, discussion of the relationship between speed limits and road safety is noticeable by its absence. For that, we asked brand new TyreSafe chair, Stuart Lovatt, who only officially took on his new role the day the autobahn story began circulating after years of leadership within Highways England. Understandably, his comments are less concerned with winning votes and more concerned with saving lives. And for that reason he has the last word:
"The issue of raising speed limits on motorways has periodically been looked at over recent years, this has always been rejected on safety grounds. There is clear research that demonstrates the higher the vehicle speeds, the increased risk of crashes and therefore the increased severity to those involved.
"When a collision occurs the kinetic energy from the vehicle is transferred to those involved, the higher the speed, the more kinetic energy the human body must withstand. If a vehicle is travelling faster in the first place and all other factors remain equal, to maintain the current level of survivability a vehicle will need to decelerate more quickly before the collision to reduce the risk of death and injury.
"That would require a significant improvement in performance of driver and vehicle. TyreSafe does not know of any evidence of how this might be achieved in the same timeframe as the implementation of an increase in speed limits.
"However, from a road safety point of view, it is desirable to reduce the speed at the point of collision to reduce the risk of casualties. As TyreSafe research shows, there are many vehicles being driven with unroadworthy tyres – increasing vehicles' braking distances. With factors such as poor condition and underinflation also contributing to the cause of collisions, resolving the issue of attitudes to road risk and saving lives are a higher priority than shortening journey times by a few minutes."