Vaculug appoints Glenn Sherwood as Chief Growth Officer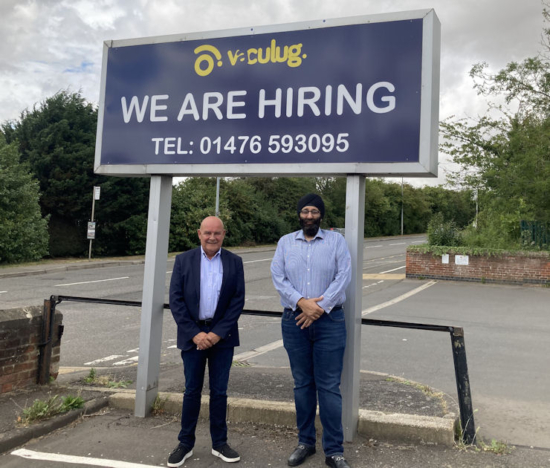 Tructyre founder Glenn Sherwood is the new Chief Growth Officer at Vaculug. In this role, he will be responsible for the firm's new growth initiatives both on the fleet side as well as the technology and product side of the business.
Announcing Sherwood's appointment, commercial director Phil West comments that "Vaculug has worked with Glenn for many years, and we are delighted to now have Glenn on board with us." West adds: "His knowledge of the industry is second to none. His vision for the industry is unparalleled. And finally, his knowledge of the technology space with regards to our industry is very strategic."
"In the many years that I have known Vaculug I have seen that this new team has changed the culture of Vaculug to one that is driven and ambitious yet fair and customer centric," says Glenn Sherwood. "I am very proud to be associated with the team at Vaculug which I believe is today the leading team in sustainable tyre fleet management in the UK."
Sherwood's appointment comes at a time of great growth potential for Vaculug. The company recently presented its revamped sales and marketing team as well as its new specialist OTR outfit. In addition to providing a new focus on the OTR sector, the overhauled Vaculug team offers a host of business upgrades, including: specialised pricing; dedicated business excellence and processing; new initiatives with the company's VMS fleet management system; enhanced marketing and PR.
Decades in the business
Glenn Sherwood is best known in the UK tyre industry through his involvement with Tructyre Fleet Management, which he founded in Winchester back in 1996 with a fleet that initially consisted of two second-hand vans. Sherwood also had solid experience in the truck and tyre business at his disposal, and within two decades Tructyre had expanded to an outfit providing fleet coverage for more than 500 customers and 12,000 vehicles and trailers across the south of England, with 26 service centres delivering rapid response rescue service and a range of tyre management solutions.
Tructyre was acquired by Michelin in October 2017. Sherwood resigned as a director of the company that month and took on the role of chief executive officer; the intention at the time was to transition to the position of consultant over time.