Maxion Wheels joins 'responsible' aluminium, steel organisations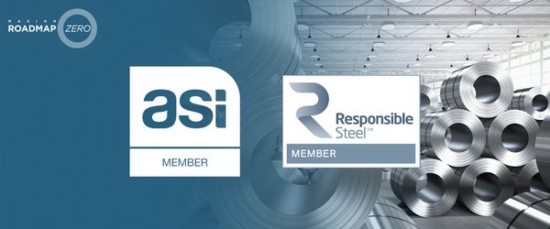 Maxion Wheels has joined non-profit bodies the Aluminium Stewardship Initiative (ASI) and ResponsibleSteel, and claims as such to be the first wheel manufacturer to become a member of these organisations committed to the responsible sourcing, production and use of aluminium and steel.
"Maxion Wheels produces more than 50 million wheels a year, requiring the purchase of almost one million tonnes of steel, and some two hundred thousand tonnes of aluminium," comments Giorgio Mariani, Maxion Wheels' vice-president of global supply chain. "With Maxion Wheels' Roadmap Zero commitment for carbon neutrality by 2040, every step of our production lifecycle is undergoing the necessary sustainability analysis and adjustments needed to meet this goal. A major contributor of carbon in our process is from the raw material we purchase."
As a Business category member of ResponsibleSteel, Maxion Wheels joins the not-for-profit multi-stakeholder organisation in its work to transform the global steel industry through sustainability standards and certification of the entire supply chain.
As a Full Member in ASI's Production and Transformation membership class, Maxion Wheels' affiliation reflects its commitment to enhance transparency and due diligence throughout the aluminium supply chain. With certification of ASI's standards, the company takes the first step to consciously source for aluminium produced with positive environmental, social and governance performance.
"Maxion Wheels is eager to join both of these organizations, and collaborate with our fellow industry peers to set the standards and certification needed for sustainably sourced material," added Pia Schutz, Maxion Wheels' director of global supply chain sustainability. "This standardisation work creates value not only for Maxion as the wheel manufacturer, but for our customers up stream, and our suppliers downstream – we must address emissions reduction in a consistent and dependable way."