Pirelli tyres get OE approval on Aston Martin DBX707 SUV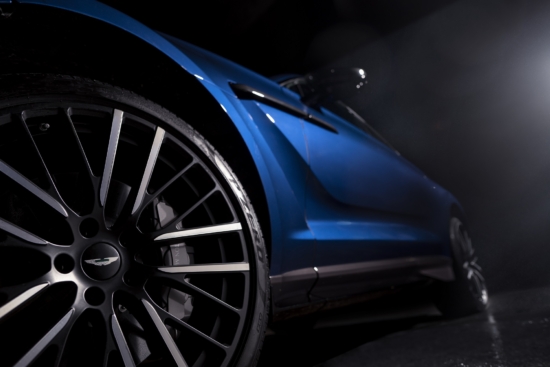 Pirelli's P Zero and Scorpion Zero All Season tyres have been approved for factory fitment on the new Aston Martin DBX707, the most powerful luxury SUV in the world. Pirelli, which has supplied tyres to many previous Aston models, including the DBX, DBS, and Vantage models, specially developed new versions of the tyre to enhance the new model's blend of performance, power, and comfort. The tyre manufacturer's commercial strategy includes a particular emphasis on this high-value tyre segment, with the latest fitment further proof of its top of the range tyres' ability to serve this market segment.
The Aston Martin DBX707's engine generates 707 horsepower and 900Nm of torque. To cope with this power, Pirelli's engineers have created new tailor-made tyres, on top of the 22" tyre already made for the DBX. The P Zero in sizes 285/35R23 (front) and 325/30R23 (rear) have a compound derived from the tyres Pirelli supplies for Aston Martin's famed grand touring models in order to enhance the car's performance as much as possible.
Performance characteristics include greater rigidity in the sidewall, achieved through the geometry in the canvas used for the structure. The considerable size of the tyre enables a more direct steering response and increased cornering speeds on track, Pirelli states.
Pirelli is also supplying the model with an all-season tyre, the Scorpion Zero All Season, in two sizes. The tyre carries the distinctive A8A marking, which identifies these tyres as models specially developed for the Aston Martin DBX.
The tyres are also equipped with Pirelli Noise Cancelling System (PNCS) in the front tyre size to reduce road noise. PNCS uses a sound-absorbing material engineered to dampen vibrations that would otherwise be transmitted into the cabin placed within the tyre.
The tyres for the Aston Martin DBX707 are made in Pirelli's Settimo Torinese factory, just on the outskirts of Turin, using the robots from Pirelli's MIRS system (Modular Integrated Robot System), its most advanced technology dedicated to the production of ultra-high performance road car tyres.