Fleets facing 'unprecedented' rises in tyre costs, says i247 Group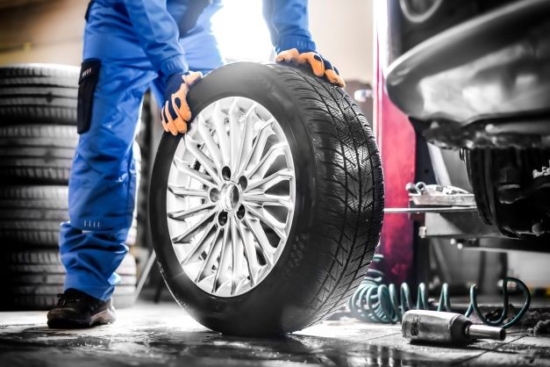 Fleets are facing tyre cost rises at an unprecedented rate, placing additional strain on already stretched SMR budgets, warns i247 Group, the outsourced driver support and asset management provider.
The Poole-based company reports average tyre costs are likely to continue rising due to a rapidly-changing fleet portfolio mix and double-digit percentage cost increases from tyre manufacturers to its customer base.
David Legg, director of tyres, i247 Group said: "The price escalation is substantial and we're seeing two principal reasons for this. We've seen manufacturer price increases due to cost rises across materials, logistics, labour and fuel. These increases are then coupled with a significant change in the fleet mix where we're seeing larger rim sizes and new, more expensive tyre technology to accommodate an increasing number of SUVs and electric vehicles."
The evolution of the company car in recent years and the move by fleets to electric vehicles are adding to the cost pressures on SMR budgets. A good example to illustrate this is to compare the traditional Volkswagen Golf company car with its electric equivalent, the Volkswagen ID.3. The like-for-like tyre fit costs are 246 per cent more for an electric Volkswagen ID.3 compared with the equivalent Volkswagen Golf. In addition, wear rates between the two models are also dissimilar.
Meanwhile, the popularity of SUVs with ever-increasing rim sizes is adding further inflationary pressure, while the range of tyres needed to serve both ICE and EV fleets is impacting the ability of tyre suppliers to stock such a diverse range of sizes and specifications. This is creating additional operational complexity, thereby reducing historic fleet discounts. In addition, fitter costs are rising in order to retain qualified staff in the face of an industry-wide shortfall.
i247 Group adds that upstream cost rises are also having an impact, such as a rise in raw materials due to rubber shortages, while transportation costs – from escalating container shipping charges to diesel at record levels – are all adding to the price pressures.
With tyre prices continuing to surge, i247 Group is advising fleet managers to review fleet maintenance budgets and policies and to proactively book ahead wherever possible.
Legg added: "We need fleet managers and drivers to be aware of the cost hikes we're seeing. The challenges in both tyre and staff supply mean that it's critical to book your tyre changes in advance to ensure your requirements can be managed as efficiently as possible. At i247 Group we're watching the situation closely and advising our customers on cost-reducing actions and tyre policy changes."