Bridgestone, Kwik Fit partnering with The British Motor Show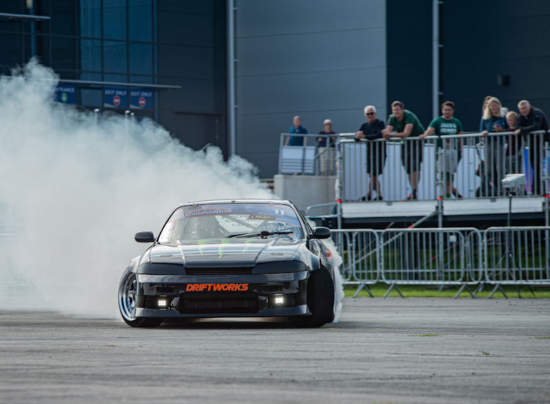 Two noteworthy names from the tyre industry are teaming up to support The British Motor Show 2022, which takes place at Farnborough International between 18 and 22 August. Bridgestone, partnering with Kwik Fit, will be sponsoring both Hall 5 and the motorsport arena. The hall and arena's names will reflect this arrangement and they'll respectively be known as the Bridgestone Hall in partnership with Kwik Fit and The Bridgestone Motorsport Arena in partnership with Kwik Fit.
"Hall 5 attracted a lot of attention in our debut year at Farnborough, so it's one of the areas we've really focused on expanding and developing in 2022," comments Andy Entwistle, chief executive officer of The British Motor Show. "Having a sponsor as high profile as Bridgestone, partnering with Kwik Fit, really shows how seriously the show is being taken by some of the big players in the industry and we're absolutely delighted to have them along as sponsors for what will be one of the most thrilling and interactive parts of the show."
Andrea Manenti, Bridgestone's North Region vice-president, adds: "Bridgestone is synonymous with innovation, prestige, excellence in motorsport and sustainability which is why we're so excited to be teaming up with the British Motor Show where the passion for motorsport meets the latest development in EV technology and sustainable mobility which are at the base of our future strategy involving our E8 commitment.
"The event attracts such a diverse and passionate audience spanning different generations. We can't wait to see our name up in lights alongside some incredible cars; many of which we've forged close relationships with over the years. By partnering with the British Motor Show, we will be able to bring our premium tyre portfolio to life on a large scale and we are already putting plans in place to ensure that we leave a lasting impression across the four days."