Kumho introduces Ecsta HS52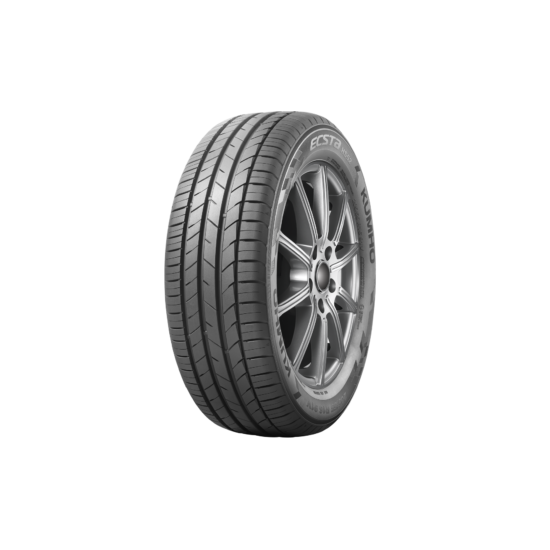 Kumho's surprise victory in the 2021 in Auto Bild's 52-tyre summer tyre test with its Ecsta HS51 high-performance tyre did not prevent the manufacturer from replacing the tyre with the Ecsta HS52 successor high performance tyre. Some sizes are already available at Kumho dealerships nationwide, with the balance of the line-up due shortly.
Featuring a new high-grip tread compound, asymmetric tread design and 3D interlocking sipes, the newcomer offers superior braking on wet and dry surfaces, better wet grip, and increased mileage when compared to its predecessor. By the end of 2022 it will be available in some 46 sizes to fit rim widths from 14 to 18 inches in diameter. The HS52 also managed to follow in its predecessor's footsteps, mixing it with global premium brand rivals in Auto Bild's 2022 summer tyre test in the upper echelons of the test's rankings.
Moving up the range, the PS91 is Kumho's optimum road product. Squarely aimed at the ever-growing replacement market for sports orientated UHP tyres, it has nonetheless achieved OE homologation from BMW for the latest iteration of its eternally popular 5 Series model. The entire PS91 range is Y or (Y) rated and offered in sizes from 18 to 21 inches in diameter. The focus is on maximum grip and braking performance in the dry, combined with outstanding feel. Nor have any of these qualities been achieved at the expense of other key factors, and the Ecsta PS91 features a specially designed sidewall that suppresses vibration to improve comfort and reduce noise. It also has a 3D dimple design which cools the tyre at high speeds, optimising durability and wear rates.
The asymmetrical Ecsta PS71 was one of the first major products to be developed at the company's R&D Centre at Yongin near Seoul, South Korea, and has been designed for outstanding high-speed stability and strong wet weather performance. The pattern is currently available in some 70 V, W and Y-rated sizes from 16 to 20 inches in diameter to fit the market's best-selling executive saloons and sports cars. In addition, the PS71's line-up features 13 run-flat sizes. Kumho has added an SUV variant of the PS71 in popular Audi SUV sizes such as 285/45R20 112Y and 285/40R21 109Y. A specially-developed low noise version of the PS71 that is standard fit on What Car?'s Car of the Year 2022, the Kia EV6. The tyres contain Kumho's patented sound absorbing technology, K-Silent.