The UK's leading retailers 2022 (#15 to #25) – New entries and stable growth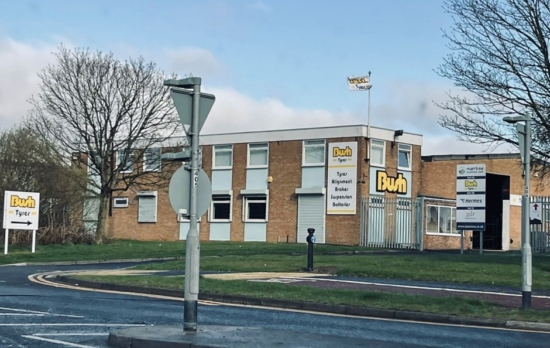 This year the top 25 table has been characterised by growth virtually across the board. However, something that stands out in positions 15 to 25 is that there have been a couple of new entries onto the ranking in addition to this. Exemplifying stability in the market, In 'n' Out Autocentres appears to have remained in 15th position with 27 branches.
But BA Bush & Son Ltd recently opened a new Bush Tyres branch in Darlington, County Durham. A family-owned business established more than 70 years ago, Bush Tyres now has a total of 25 sites across Lincolnshire, Yorkshire, Norfolk, Cambridgeshire and, of course, County Durham.
In a phased opening, the team have been offering a mobile tyre fitting and repair service to commercial and agricultural vehicles in the Darlington area while the workshop and offices were renovated. The work on the new branch is now complete, and the team are ready to offer in-store tyre fitting along with a range of automotive products and services including wheel alignments, wheel balancing, wheels, exhausts, brakes, suspension and batteries.
The latest expansion follows the opening of another Bush Tyres centre in Catterick on the Walkerville Industrial Estate in Colburn, bringing their services to the North Yorkshire area. In the same year, BA Bush acquired Rotherham-based Allround Tyres. All these moves form part of BA Bush's three-year growth project, a strategy designed to see the company "go from strength to strength and continue to grow in stature within the tyre industry".
Merityre continued its stable development. Its 24-branch total makes it the 17th largest tyre retail operation in the UK.
A string of acquisitions as well as the market consolidation above it means Kerr's Tyres is this year's fastest riser in terms of the number of places gained. In numbers, that means Kerr's has added 8 centres to its total compared with the last time we tracked the company.
19th place Eden Tyres also continued to grow, adding one branch to its total compared to the 2021 table, making at total of 19 overall. On last year's UK tyre retail ranking Eden Tyres came in at 20th, with 18 branches in the network. However, with the current total standing at 19, and with up to three additional branches in the pipeline, Eden Tyres are well-positioned to leapfrog Farmer Autocare into 19th position.
Indeed, Eden Tyres & Servicing has started work on its 20th tyre centre. According to the company, the latest addition is "on target to be opening in a few months' time". Eden representatives haven't revealed where branch number 20 will be located, but they have confirmed that it will be one of at least two branches to open in 2022.
In answer to Tyres & Accessories' questions a company spokesperson confirmed that two new branches are planned to open this year. The first should be built by the end of May ready for an August/September official opening. And the second is slated to be opened by the end of 2022.
But that's not all, T&A understands that a third branch opening is in the pipeline, although we don't expect to be told where that is just yet.
That leaves Farmer Autocare's stable total of 19 branches in 20th position on the table.
Meanwhile, Elite Garages, added to centres to its number for a total of 16. That put Elite in 21st position this year.
Selecta Tyre (16 branches), Watling Tyre Service (15) and Dexel Tyres (10 branches) are joined in the last five positions of the top 25 by new entry Soltyre (10).
Overall, the 2022 table shows that the last year has been one of the most eventful in recent tyre retail business history. The most striking and largest scale changes are at the top of the table, but there is evidence of expansion throughout. Similarly, there are no signs of growth coming to halt this year. Rather we can expect to see more green numbers – and probably more changes – this time next year.