Iochpe-Maxion increasing wheel capacities in Brazil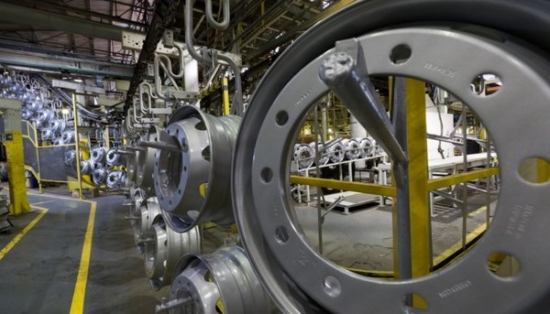 Wheel and automotive component manufacturer Iochpe-Maxion is investing R$100 million (£16.7 million) to expand its operations in Cruzeiro, Brazil. Work to increase truck wheel capacity in Cruzeiro will be finished in the first quarter of 2023 and boost annual output capability by 400,000 wheels, and when expansion of the plant's agricultural wheel production capacity is completed in the third quarter of the same year, the Cruzeiro site will be equipped to produce a further 110,000 of these products annually.
"Despite the current market uncertainties generated by the pandemic, and also the conflict between Russia and Ukraine, Iochpe-Maxion's long-term commitment to serving customers' needs remains our strategic focus," said Marcos de Oliveira, chief executive officer and president of Iochpe-Maxion. "As part of our annual plan, we are excited to communicate investment activities underway for our commercial vehicle operations.
"We are not only adding capacity to address the growing demand for our high-quality products, we are also further enhancing our manufacturing processes to ensure our product solutions continue to add value and remain cost-competitive," de Oliveira continues. "As we grow in Brazil, we are also strengthening our operations in Mexico to serve our North American customers."
In addition to the aforementioned increases in wheel capacities, Iochpe-Maxion says its structural components plants will "diversify their production of parts," thereby "further strengthening" relationships with truck manufacturers.