UK government blocks Russian and Belarussian tyre, rubber product imports with 35% tariff increase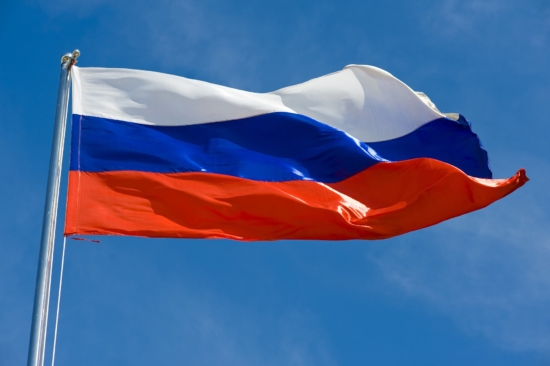 On 25 April 2022, the UK Government announced a further tranche of trade sanctions against Russia. The new sanctions, which were introduced by International Trade Secretary Anne-Marie Trevelyan and Chancellor of the Exchequer Rishi Sunak, include import bans on silver, wood and high-end products like caviar. At the same time, the government has raised tariffs by 35 percentage points on items from Russia and Belarus, including diamonds and "rubber products". Additional duties of 35 per cent were already introduced on "new pneumatic tyres, of rubber" on 25 March 2022.
"Rubber products" includes roughly half the items listed in government codes 4001 to 4016. This specifically means an additional 35 per cent import tariffs on Russian or Belarusian-produced:
4001 – "Natural rubber, balata, gutta-percha, guayule, chicle and similar natural gums in plates, sheets or strips";
4002 – "Synthetic rubber and factice derived from oils, in primary forms or in plates, sheets or strip; mixtures of any product of heading 4001 with any product of this heading, in primary forms or in plates, sheets or strip";
4005 – "Compounded rubber, unvulcanised, in primary forms or in plates, sheets or strip";
4008 – "Plates, sheets, strip, rods and profile shapes, of vulcanised rubber other than hard rubber";
4009 – "Tubes, pipes and hoses, of vulcanised rubber other than hard rubber, with or without their fittings (for example, joints, elbows, flanges)";
4010 – "Conveyor or transmission belts or belting, of vulcanised rubber";
4015 – "Articles of apparel and clothing accessories (including gloves, mittens and mitts), for all purposes, of vulcanised rubber other than hard rubber";
and 4016 – "Other articles of vulcanised rubber other than hard rubber".
Therefore imports of Russian and Belarussian-produced new tyres (code 4011) as well as the raw materials required to make them have been effectively blocked. Furthermore, while 4011 does not include retreaded tyres (which are denoted by code 4012), a number of both the vulcanised and unvulcanised rubber strip products that could be necessary to produce pre-cure and mould-cure retreads will now be prohibitively expensive if sourced from either Russia or Belarus. As a result, increased demand on non-Russian and Belarusian sources is to be expected along with increased prices in the new and retread markets.
For the UK government, it is all about supporting Ukraine. International Trade Secretary Anne-Marie Trevelyan commented: "We are taking every opportunity we can to ratchet the pressure to isolate the Russian economy and these further measures will tighten the screws, shutting down lucrative avenues of funding for Putin's war machine."
Chancellor of the Exchequer Rishi Sunak said: "We are steadfast in our support for the people of Ukraine and these new significant sanctions against Putin will bring the total import tariffs and bans on Russian goods to over £1 billion – imposing further economic pain on Putin's economy for his barbaric and unjustified attacks on a sovereign nation."
UK tariffs follow European Union restrictions
In many ways the latest UK tariffs are following the pattern set by European Union restrictions. On 13 April, the European Union extended import bans to include "rubber products" in the EU's fifth package of sanctions against Russia. Those additional import bans cover cement, rubber products, wood, spirits, liquor and seafood, as well as an anti-circumvention measure against potash imports from Belarus.
The EU's "rubber products" list is slightly different to the UK definition because it covers a wider range of items including tyres (4011) and retreads (4012) as well as "camel-back strips" (4006 10). However, while the definition of "rubber products" differs, in this case the UK and EU numbering systems are essentially the same. That parity highlights the fact that Retreads and camel-backs are not explicitly subject to 35 per cent UK tariffs in either of the UK government's 25 March or 21 April 2022 announcements.
Sanctions will particularly impact Belarus
While UK and EU sanctions are clearly affecting Russian finances, Belarus' economy is likely to be more impacted since about 60 per cent of products made in Belarus sold abroad. According to UK government sources, "Belarus' biggest export sectors are IT, transport services, oil and oil products, fertilisers, trucks and tractors (and their spare parts)…" And "Belarusian imports primarily comprise energy resources (oil and natural gas), internal combustion engines, cars, tyres, machine parts, technological equipment…".
In 2020 67 per cent of Belarussian exports were shipped to only five countries. Russia is Belarus' main trading partner, accounting for 45 per cent of goods exports and 50 per cent of goods imports in 2020. And Belarus' economy relies to a large extent on oil and natural gas imports from Russia. And therefore the tariffs are likely to push Belarus and Russian interdependence closer together.