Collaborators wanted: Tyre Stewardship Australia debuts circular economy programme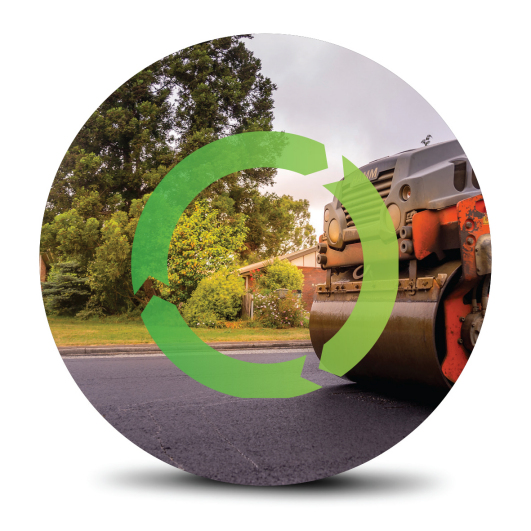 Tyre Stewardship Australia (TSA) has launched 'Circular Economy Collaborator', a programme that supports its vision of circularity for end-of-life tyres as well as government policy such as the ReMade in Australia recycling campaign. The programme's introduction follows the outlawing of whole used tyre exports from 1 December 2021.
"This programme recognises those organisations that are playing a vital role in consuming tyre derived material in Australia and is a significant step forward to help protect our local crumb market," comments Lina Goodman, TSA chief executive officer.
Localisation the key
One of the first firms to be recognised as a TSA Circular Economy Collaborator is A1 Rubber, which uses a bespoke manufacturing technology to convert stripped rubber from old tyres into rubber flooring products. John Randel, A1 Rubber's chief executive officer, says he has experienced first-hand the impacts to his business from the vagaries of the crumb rubber sector.
"Government has responded to the pressures of using our own waste with a ban on the export of whole and baled tyres. We can help turn processed used tyres into value added products. But for this to work, there needs to be a ban on the importation of manufactured goods containing crumb rubber, if we can re-manufacture and remake these products locally, then this needs to be supported."
Supply chain connection opportunities
Lina Goodman notes the advantages of recognition under this programme: "Approved organisations may benefit from connection opportunities with the tyre supply chain to increase and enhance sustainable outcomes for EOLT, as well as promotion of their products and projects to the marketplace and wider industry and community (including government bodies)".
Applications to become a Circular Economy Collaborator as a manufacturer, end user or researcher can now be made via the tyrestewardship.org.au website. Upon obtaining recognition, organisations will support TSA with "important data that will inform a road map to increase the uptake of Australian tyre derived material over imported crumb over time."