Solar power decarbonising Maxion's production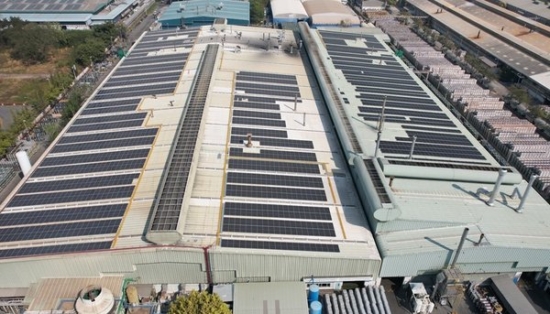 In markets where green electricity is not readily available from the grid, on-site solar power generation is an important way of bridging the green energy gap. The Maxion Wheels Saraburi plant in central Thailand is the company's first to use solar energy to decarbonise aluminium wheel production.
A new 1.6MW solar rooftop installation is now up and running, improving the carbon footprint of the light vehicle aluminium wheels produced at the site. Maxion expects the installation to generate around 2.2 million kWh of energy each year, providing around eight per cent of the site's electricity requirements – and reducing more than 1,000 tonnes of CO2 emissions.
The solar rooftop is one of many steps in Maxion's pursuit of carbon neutrality. The company is targeting a 30 per cent reduction in its Scope 1 and 2 carbon emissions by 2025. By 2030, it will reduce CO2 by 70 per cent, and 90 prt vrny of Maxion's electricity will come from renewable sources. Next year, Saraburi will complete construction of a 3.0MW solar farm at the site, which will increase generation to 6.28 million kWh of energy. Solar power will provide around 22 per cent of the site's electricity needs and will reduce more than 3,100 tonnes of CO2 each year.
"Solar power will meet a significant portion of our operations' needs – and will help accelerate the global transition to a sustainable energy system," says Sutheep Ratnabhas, president of Maxion Wheels' Asia business unit. "As the world's largest supplier of vehicle wheels, Maxion's environmental leadership makes a real difference."