Grupo Andrés tyres sales were 219 million euros in 2021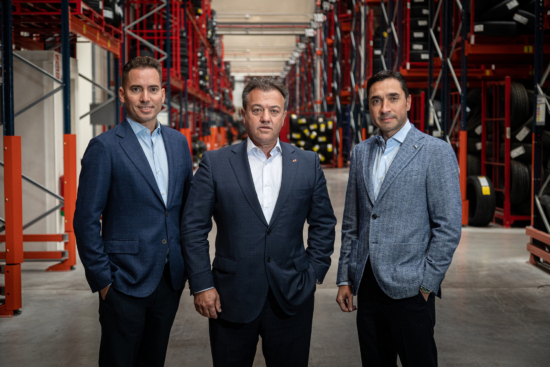 Grupo Andrés recorded tyre-related sales of 219 million euros in 2021, despite the Covid-19-related complications of 2020. According to the company, the results confirm both Andrés Neumáticos's position as "the undisputed leader in the tyre distribution sector in the Iberian Peninsula" and its ongoing strategy.
The figures show that Andrés Neumáticos concluded 2021 by reaching 7 million online orders on its B2B sales platform. These orders were delivered to some 20,000 customers. For Grupo Andrés CEO, Eduardo Salazar, the company are "outdoing ourselves when it comes to the service we provide to professional garages is a priority and this leads us to deploy a continuous innovation strategy to increase customer loyalty and to motivate sales".
The technology applied to logistics constitutes one of the pillars supporting the company's growth in its tyre division. The 2021 inauguration of new headquarters and the central macro warehouse illustrates this point. With a height of 16 metres, 43,000 m2 of equivalent surface area and a storage capacity for 700,000 tyres, Andrés Neumáticos has equipped the new warehouse with a modern robotized logistics system, which is essential to speed up the workflow and deal with the volume of orders it has to handle, thereby guaranteeing a logistics operation that handles 30,000 tyres entering and leaving the warehouse every day.
In addition, alongside the warehouses in Salamanca, Madrid and Barcelona, the company has opened a new distribution centre in Seville to reinforce delivery routes in Andalusia and Extremadura. The warehouse in Seville stocks 32,000 tyres and can make up to two deliveries a day to garages in Andalusia and Extremadura.
Furthermore, the value of the service offered by Andrés Neumáticos is bolstered by a broad portfolio of exclusive brands and strategic partnerships with major tyre manufacturing Groups.
According to Eduardo Salazar, "the company not only seeks the highest profitability for the professional customer, but also makes itself available to manufacturers in order to reach the best collaboration agreements, beneficial for both parties".