GRI gains trio of National Business Excellence awards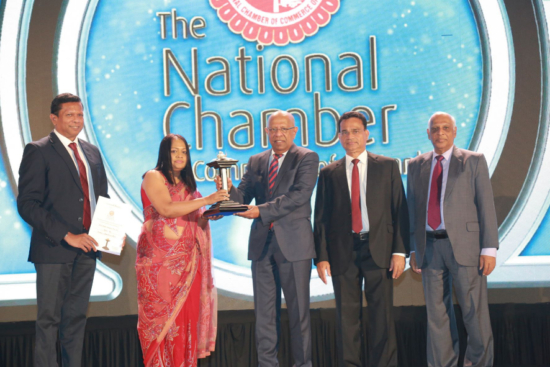 Sri Lankan tyre maker GRI shares that it has received three awards for demonstrating excellence in business whilst contributing to the country's economic advancement. It accepted these honours at the recent National Business Excellence Awards 2021, which was hosted by the National Chamber of Commerce of Sri Lanka.
GRI was named runner-up for Excellence in the Global Market Reach Category and was also presented with a Merit Award for Excellence in Environmental Sustainability and a Merit Award for Manufacturing.
"We are humbled by the honour bestowed and the recognition received for our commitment to excellence in all round business performance," said Dr Mahesha Ranasoma, chief executive officer of GRI. "2021 was a year of multiple challenges owing to the global pandemic, and we are thankful to have emerged through that experience stronger, enabling us to continue to offer a global brand of high-performance specialty off-road tyres, generating tangible results for the company and for Sri Lanka. I would like to thank all our customers for the trust placed in our products, all our partners who have contributed significantly to harness the collective potential of our business and all our employees across local and international geographies of operations, who dedicate themselves to drive excellence and deliver world-class products and service."
GRI states that its receipt of multiple awards for National Business Excellence "reflects the high quality of standards the company adheres to in its continued pursuit for excellence, as it uncompromisingly commits to its core values of integrity, being purposeful, passionate, far-sighted, relentless, and customer focused."