Further global leadership and rebalanced product mix – Yokohama's goals for Trelleborg Wheel Systems purchase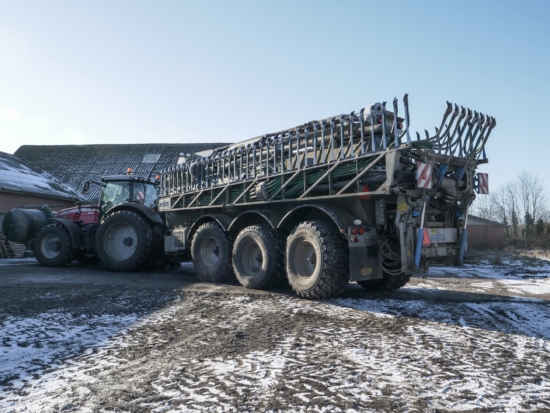 Now Yokohama has confirmed its acquisition of Trelleborg Wheel Systems (TWS), we can talk more definitively about the rationale behind the purchase. There are several drivers behind the acquisition, but they all boil down to Yokohama's desire to increase global leadership and rebalances its product mix.
Firstly, the TWS acquisition will contribute to the expansion of Yokohama Rubber's OHT business, which the Japanese tyremaker's YX2023 medium-term strategy positioned as a "future growth driver for the company's commercial tyre business".
Yokohama's emphasis on off-highway tyres is nothing new. It has been a growing interest since the company bought Alliance Tyre Group for roughly 1.2 billion euros in 2016. In light of that success of Yokohama's Alliance tyre business and its subsequent integration/repositions as Yokohama Off-Highway Tyres (YOHT), the Trelleborg acquisition is really a development of an already-successful strategy.
To put it another way, the acquisition is about re-balancing Yokohama's overall product mix. The ratio of consumer tyres to commercial tyres in today's global tyre market is 1:1, but Yokohama Rubber's tyre business sales are more heavily weighted toward consumer tyres, with a 2:1 ratio versus commercial tyres. As Yokohama representatives explained in their acquisition announcement statement:
"To bring the sales composition of its tyre business more in line with the overall market and secure the business' stability and earnings growth, one of the key challenges facing Yokohama Rubber's commercial tyre business is the growth of an [off-highway tyre] business capable of securing stably high earnings."
In other words, Yokohama believes the TWS acquisition will not only help it tyre business achieve "a more optimal sales composition", but it will also strengthen the company's commercial tyre business. In the meantime, Yokohama's consumer tyre business will "continue its efforts to improve its profitability by expanding sales of its Advan, Geolandar and winter tyre ranges.
Furthering global market leadership
TWS's 2021 sales totalled 10.076 billion Swedish krone (about ¥129.0 billion), accounting for about 30 per cent of Trelleborg AB's consolidated sales. Over the past 10 years, TWS has expanded its sales 2.6-fold and more than tripled pre-tax profts (EBIT – earnings before interest and taxes). At the same time as TWS has expanded sales, the company has been able to sustain stable EBIT of above 10 per cent.
Agricultural tyres make up about 60 per cent of the tyres manufactured and sold by TWS and prior to the acquisition TWS was a top 3 player in the global ag tyre market. Industrial tyres account for another 20 per cent of TWS's business and TWS is one of the top two in the material handling tyre specialism.
The remainder is made up by sales of construction machinery and motorcycle tyres, with construction machinery tyres representing another acknowledged niche leadership position.
Here's how Yokohama put it: "In the global markets for agricultural and industrial tyres, TWS boasts world-class products, brand power, technological capabilities, and after-service. In addition, it has a line-up of tyres in each product category that supports all types of vehicles and vehicle sizes, from the smallest to the largest."
TWS has 14 manufacturing plants in nine countries—7 in Europe (Italy, Latvia, Serbia, Slovenia, and 3 in the Czech Republic), 2 in the United States, 1 in Brazil, and 4 in Asia (2 in China and 2 in Sri Lanka). About 70 per cent of its sales are in Europe. TWS also is actively promoting ESG activities, including setting high targets for its shift to renewable raw materials. Over the next five years, it plans to increase the ratios of biomaterials used in its products by 10 percentage points.
In short, Yokohama Rubber believes the TWS acquisition will provide it with a more complete product brand structure, strengthen its service network, broaden its regional sales network, and boost its sales of OE tyres.
What Yokohama's buying

It is clear that the Trelleborg Wheel Systems Holdings business manufactures and sells tyres for agricultural and industrial machinery. But what exactly is Yokohama getting for its roughly 2.1 billion euros?
Additional turnover: 10,076 million Swedish krona (approximately ¥129 billion)

Additional production capacity: 14 more factories (1 each in Italy, Latvia, Serbia, Slovenia, 3 in the Czech Republic, 2 in Sri Lanka, 2 in China, 2 in the US, and 1 in Brazil)New brands: Trelleborg and Mitas

Broader sales and service team across 40 sales offices

Bigger headcount: 6,750 employees worldwide (as of end-December 2021)
Brand-wise the acquisition gives Yokohama Rubber a complete line-up of agricultural and construction tyres, covering all brand categories. On this point Trelleborg president and CEO Peter Nilsson shed a little more light on how the brand pyramid might work in future. During a 25 March 2022 acquisition-related conference call, Nilsson suggested Trelleborg's brands give Yokohama more clout at the top end of the pyramid over and above the more value-orientated Alliance name.
There are also opportunities when it comes to technology. For example, TWS is developing a remote TPMS that also monitors temperature. Yokohama has been developing a similar system, so the two companies will collaborate to develop a more convenient and efficient remote monitoring service in future.
Plans to integrate sales and service
Personnel-wise the plan appears to be to integrate TWS's sales service operations into the Yokohama and most likely the YOHT business.
According to the company, Yokohama's service network will benefit from TWS' tyre maintenance service that provides after-sales service for industrial-use tyres at 82 locations in 21 countries. Looking forward, Yokohama plans to expand that service to agricultural tyres.
At the same time Yokohama referred to "the addition of TWS strong sales network in Europe", saying it will "complement Yokohama Rubber's strengths in Japan, North America and Asia, creating a global network covering all major markets that is expected to propel further growth of the Yokohama Group's OHT business".
However, as is often the case with acquisitions, there was also talk of "synergies generated by the combined strengths of both companies". Such synergies relate to "all areas" but "the development of new products and services" as well" manufacturing, sales" plus "quality control and ESG" were singled out.
OE business represents another post TWS acquisition opportunity for Yokohama as about 30 of the 60-odd OEMs supplied by TWS would be new customers for Yokohama Rubber.