Bekaert's Russia tyre cord plant receives strong domestic demand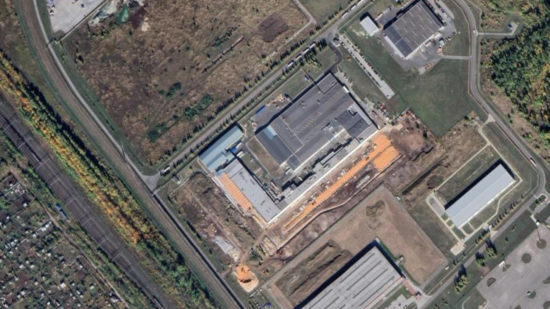 Bekaert's newly-expanded Russian tyre cord production operation is receiving strong demand – but solely from local producers. Speaking in the company's full-year 2021 conference call on 25 February 2022, NV Bekaert SA CEO Oswald Schmid told investors that "all the business we do is for Russian customers. There's no export outside." At 12 years old, Bekaert's tyre cord-focused Lipetsk plant is one of the firm's newer plants. It employs about 500 people.
Sales generated by Bekaert's Lipetsk operation amount to around 70 million euros, which equate to about 1.4 per cent of the company's total turnover, which CEO Oswald Schmid characterized as "a minor part". With that in mind, and speaking during the opening days of the war in Ukraine, the impact on Bekaert's business was expected to be minimal. However, "if Russia would shutdown…it would be a completely different game".
Far from shutting down, during the last year Bekaert's Russia operation has been gearing up – something that is likely to continue due to the business's domestic Russian market focus. "the demand in Russia is very strong on bead wire, on tyre cord, and we have been asked by a lot of local customers really to expand there. And it's also from the cost position, a very good plant what we have there, but it's only Russia for Russia", Oswald Schmid told investors on 25 February.
When Schmid talks about expansion, he is referring to Bekaert's June 2021 announcement of plans to expand the Lipetsk factory, which included the construction of a new production bead wire production line as well as "the expansion of the current tyre cord manufacturing capacity".
The Bekaert Lipetsk factory, which opened in 2010 produces Dramix fibres for construction markets as well as tyre cord, but bead wire is its focus. The installation of a new bead wire line will allow the plant to produce "the full range of products for the reinforcement of tyres", company representatives explained in June 2021.
The company invested 1.7 billion rubles in the expansion plans, which equates to around £12.353 million (14.807 million euros; US$16.294) but is probably worth considering more than that because the Russian currency crashed some 25 per cent due to the war in Ukraine.
According to Bekaert as well as increasing production capacity and the variety of tyre cord products made there, the investment will result in the creation of 80 new jobs.
Export growth?
However, while Bekaert's management emphasis the domestic sales dimension of its Lipetsk operation, the expansion investment was made – at least partly – with expansion in mind. As the company's June 2021 expansion statement makes clear: "This expansion will help the Bekaert Lipetsk team to continue to deliver superior value to their customers and to contribute to the customers' growth ambitions in the region and the wider CIS as well as to become an export platform to the European region."
400 kilometres south of Moscow, Lipetsk is strategically located close to Bekaert's regional target markets and reportedly has "good logistics" links and "easy access to energy supplies and skilled labour". It is also located a couple of kilometres from Yokohama's Lipetsk passenger car tyre factory. In addition to its Lipetsk factory, Bekaert also has run a sales office in Moscow since 1998.
Bekaert Lipetsk went into production in January 2010 after 97 million euros of investment and two years of construction. In 2008 Bekaert withdrew from takeover talks with local tyre cord manufacturer, ZAO Uralkord.