Hankook Tire achieves S&P sustainability gold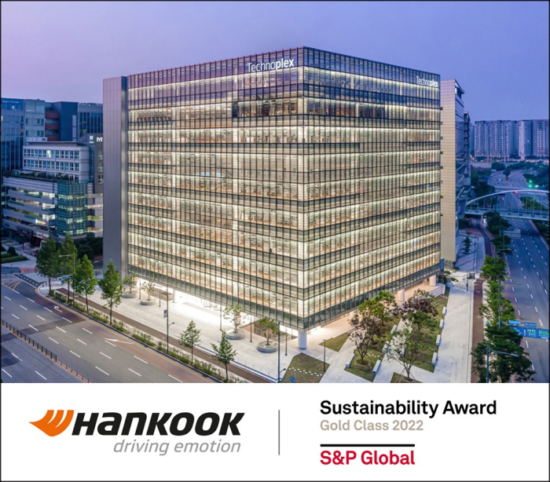 S&P Global has awarded two tyre makers a Gold Class rating in its Sustainability Yearbook 2022. In addition to Pirelli reaching this status, which we reported on 1 February, S&P Global has also placed Hankook Tire & Technology in the Gold Class.
Only the top one per cent of companies assessed – 75 from a total of 7,554 – received a Gold Class rating, and Hankook and Pirelli were the only two companies in the Auto Components category to achieve this status. S&P Global recognised Hankook Tire as the top performer in the sector, giving it 78 points out of 100, one point more than Pirelli.
This distinction comes more than a decade after Hankook Tire first established an organisation dedicated to CSR. Last year, the tyre maker established a new ESG committee within its board of directors, the aim being to strengthen its ESG management. Eight subcommittees are tasked with sharing the company's sustainability vision with all employees and improving ESG performance.
"We are proud that we received the highest rating in sustainable practices. This recognition is a testimonial of our commitment to creating a more sustainable future," says Sooil Lee, president and chief executive officer of Hankook Tire & Technology. "Furthering growth as a global leading tire company, we plan to manage our social, environmental, and financial performances to the highest global level."