Torque from the Top – Andy Fern, Stapleton's managing director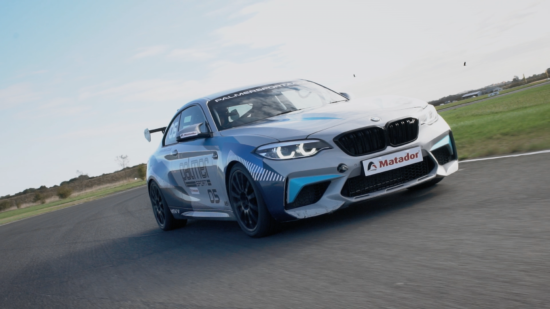 So far, the majority of our ongoing Torque from the Top series of interviews with leading players in the UK tyre business have been with executives hailing from the manufacturing side of things. In December's magazine we redress the balance by engaging with Andy Fern who is the managing director of one of the UK's largest tyre wholesale businesses, Stapleton's. Here he talks us through the resilience of staff and customers during the turbulent couple of years we have all experience and details the "seismic shift in the market" that has come with increase online demand from consumers.
Tyres & Accessories: Stapleton's is one of (if not the) largest tyre wholesaler in the UK. How has the company found the tough challenges of the last couple of years?
Andy Fern: "Since March 2020, businesses have faced a series of unprecedent challenges. Fortunately, the tyre industry has been incredibly resilient and prevailed.
I continue to be hugely impressed by the people of Stapleton's. Respecting the measures we have kept in place to protect each other and our loved ones, as well as the outstanding levels of determination.
Unexpectedly, working apart has brought us closer together. Stay-at-home orders transported us into each other's homes, where we learnt more about each other and formed stronger connections. Working on the frontline, Stapleton's drivers and warehouse team have kept the country moving and our customers trading safely. Without their tireless efforts and true one team spirit, we would not be in the prosperous position we are today.
Throughout, supporting our customers has been our number one priority. At the start of the pandemic, we reacted very quickly to keep our customers trading with free COVID-19 safety support packages. These contained separation screens, social distancing floor markers, branded face coverings, posters and hand sanitising stations. To date, Stapleton's have provided 800 customers with these packages at no charge.
While freight challenges continue to keep us on our toes, I know the people of Stapleton's have the skill and experience to maintain Stapleton's strong position."
This previous contains just the first answer to a series of questions that makes up a double-page spread in the December issue of Tyres & Accessories magazine, which will be posted out to subscribers and published online before Christmas. Not a subscriber? No problem, click here to become one.