Maurice Taylor: Don't overlook Titan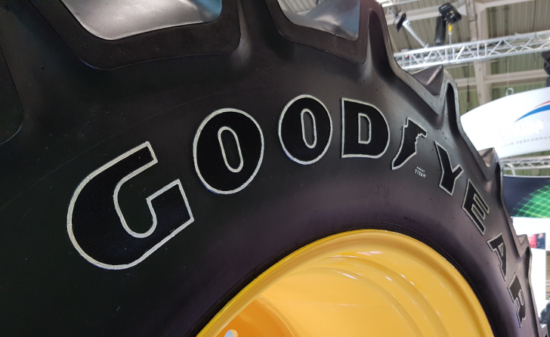 On 14 December, Tyrepress.com shared information from sources who anticipate a Yokohama Rubber bid to acquire Trelleborg Wheel Systems. While the parties involved have neither confirmed nor denied such a transaction, the chairman of Titan International Inc. (TWI) has commented on a deal he apparently views as problematic.
"A few days ago, I released a message on TWI, the market, and our stock. Since that time, multiple sources have reported that Yokohama has offered to buy Trelleborg's off-highway wheel business for $2 billion," writes Morry Taylor in a statement published yesterday. "I believe Trelleborg's wheel business for 2021 will be somewhere around $1.4 billion in sales. Yokohama may face challenges with antitrust laws because of the amount of business their operation in India ships into Europe."
Taylor points out that Titan International is market leader for steel wheels across all major markets, while the combined business with its Titan and Goodyear brands gives the company the largest agricultural tyre market share in North America, South America and Russia. "In Europe, we have a long-term plan to be a major player there as well," he adds.
"One thing many people overlook is this – over the past number of years the majority of new ag wheel and tyre designs have come from Titan," the Titan International chairman continues. "I believe that within fifteen years, the largest selling ag tyre will be Titan's LSW tyre/wheel combination."
Titan leads in largest ag markets
Taylor also looks at the maths involved in a potential Yokohama/Trelleborg deal, and compares this with Titan's revenue and share price: "In 2022, Titan anticipates global sales above $2 billion based on our annual plan approved by the Titan Board. Think about that, Yokohama is proposing to buy a business for $2 billion dollars with 2021 sales well below that of Titan's. Considering the Yokohama/Trelleborg bid, that's a $2 billion price for a business that could be number one in Europe, but nowhere else. The world's largest ag markets are in the US and Brazil, and Titan is the leader in those markets. Also, TWI has the manufacturing capacity to expand without building additional facilities.
"If you apply the same math to the $2 billion price offered for Trelleborg, and reduce it by our net debt, that would suggest a Titan share price above $24," adds Taylor. At the close of trading on 21 December, Titan International shares were priced at $7.59.
Domestic production & positive updates
Although previously seeing a financial benefit in manufacturing within low-wage countries, these days Maurice Taylor supports producing tyres near where they're sold. He comments that it has taken 30 years for US politicians and leaders of some of the country's largest companies to realise that "chasing low wage countries for manufacturing is going to blow up." Added to this are several issues related to China.
"Now customers need to have supply chains for wheels and tyres that can support their factories in the countries where they produce or sell their product," states Taylor. "I have heard some customers want at least half of their wheels and tyres produced in the US. There is no other domestic producer who has that kind of capacity beyond Titan."
Morry Taylor hints that "there will be some further positive updates regarding TWI" after 1 January 2022 but doesn't elaborate. Instead, he gives his season's greetings: "From myself and all of us at Titan, we hope everyone has a very Merry Christmas and a Happy New Year. Sorry if I offend anyone, but I am too old to be Woke! Cheers!"