Bridgestone finalises Otraco acquisition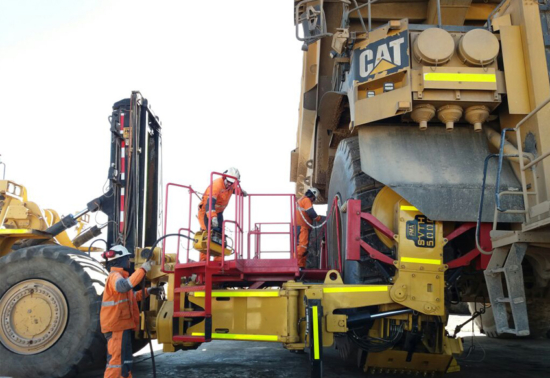 Otraco International is now part of Bridgestone Mining Solutions Australia. Bridgestone Corporation reports that after gaining regulatory approvals and satisfying other customary conditions, yesterday it completed the acquisition deal first announced in April. The OTR tyre management firm changed hands for AU$79 million (£42.4 million).
Otraco is an OTR tyre management solutions provider that has technicians working at mine sites in Australia, Chile and South Africa. The firm also facilitates its customers' safe and efficient operations via the proprietary 'Otracom' computerised tyre management system.
Bridgestone describes this acquisition as a strategic growth investment that will help accelerate the global expansion of its solutions businesses, as set out in the company's Mid Term Business Plan (2021-2023). It anticipates that Otraco will reinforce Bridgestone Group's service network, which is already a global market leader, and also create synergies with Bridgestone's mining tyre and solutions business.
Bridgestone expects that the acquisition will have a "minor" impact upon its consolidated financial results for 2021.