Pro-Align: maximise wheel alignment opportunity with standard free checks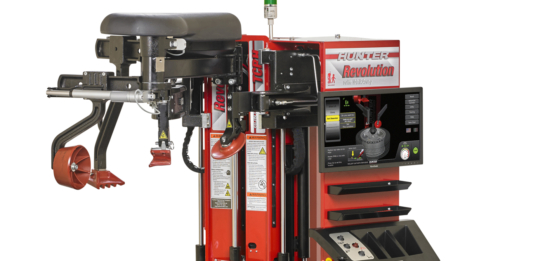 4th generation Hunter Revolution tyre changer now available
Wheel alignment checks offer garages the opportunity to demonstrate professional customer service while boosting profitability considerably, with a sizable proportion of the car parc suffering from misalignment, according to a leading garage equipment company. Pro-Align, the distributor of Hunter garage equipment products, says that 70 per cent of cars on the road today are misaligned. This, it continues, means there is a prime opportunity for workshops to help identify these issues through free alignment checks for every customer, regardless of what they had originally booked in for. After returning the initial outlay on machinery, Pro-Align says realignment jobs can then typically return profit margins of 88 per cent.
Clive Seabrook, CEO of Pro-Align, the exclusive UK distributor of the world-renowned Hunter alignment systems explains: "Some of our most successful workshop partners are now thriving as they have changed their approach to wheel alignment diagnostics. Now, they are utilising their equipment to its full potential and are achieving higher levels of revenue and profit with no extra investment in additional or different equipment."
Pro-Align says that wheel alignment is one of the most profitable services in the industry, contrasting this with the return on replacement parts, such as tyres and brakes. It urges workshops to utilise available tools to help identify these opportunities, boosting revenue generation and increasing customer retention. It argues that an initial equipment investment can be recouped quickly, with subsequent revenue generated from alignment jobs going straight to business's bottom line.
"There is a huge opportunity to identify misalignment and subsequently boost profit and revenue, that a lot of business owners are just not capitalising on," says Seabrook. He adds this "could simply be achieved by offering a free wheel alignment check to each of their customers. The vehicle's alignment is measured in just a few minutes, regardless of what it's in for, and then, more often than not, a highly profitable, additional opportunity is identified."
Hunter's 4th-gen flagship tyre changer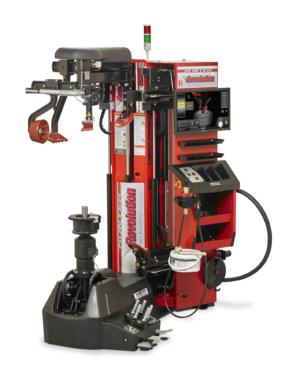 The Hunter garage equipment portfolio available via its UK distributor was boosted in 2021 by the arrival of the fourth generation of the range-topping Revolution tyre changer. The fully automatic changer has been upgraded to suit the needs of high-volume tyre shops.
New developments over previous models include a new hydraulic spindle which strengthens the integrated wheel lift; improved pusher arms for greater strength and durability; new signal monitoring for smoother operations; and an updated software module which monitors additional efficiency savings delivered by the system.
Originally launched in 2014, the Hunter Revolution fully automatic tyre changer allows operators to swap tyres in a uniform amount of time regardless of the tyre size or sidewall stiffness. The automated operation also reduces the potential for costly technician errors or damage to expensive wheel rims.
"Traditionally, technicians have to make 17 critical decisions when using a conventional tyre changer," continues Seabrook. "However, with the Revolution TCRH, only four critical decisions are needed. This simplification of the process means that less experienced technicians can competently and confidently change tyres of all sizes and difficulty without any issues or concerns.
"What's more, because of the system's automated nature, an ultra-low profile wheel and tyre combination which might have otherwise taken a significant amount of time to change, will be changed in the same amount of time as a bog standard tyre such as a 205/55 R16."