OE partnerships a focus for ZC Rubber Europe Technical Center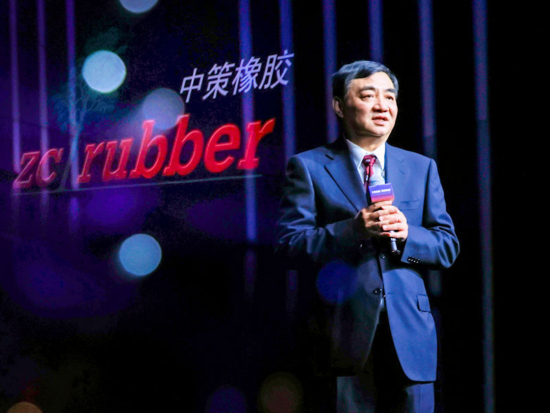 Zhongce Rubber Group Co., Ltd (ZC Rubber) has opened a facility in Germany to support its global original equipment development and to work with key OE accounts in the region. The Europe Technical Center (ETC) is located in Hannover and began operations on 1 November. Two key members of the team, Martin Wells and Jörn Tietjens, join the company from Giti Tire and bring with them considerable OE experience, particularly with Volkswagen Group.
The remit of the ETC is to provide major technical support to ZC Rubber's main R&D centre in China by focusing on global original equipment project development that benchmarks evolving tyre technologies and helps raise the standard for new product performance.
As vice-president global OE, Martin Wells will oversee all work at ETC, including OE project development and account management on a global basis, and will be in charge of the company's OE business. Prior to his current position with ZC Rubber, Wells' six-year tenure as director KAM OEM Europe at Giti Tire's European Research and Development Centre (also based in the Hannover region, as are R&D facilities belonging to Hankook Tire and Continental) provided him with substantial experience in Europe's OEM business.
Jörn Tietjens, ZC Rubber's new key account manager OE and automotive engineer, is responsible for developing, testing, and marketing new products to key OE accounts, as well as coordinating commercial and technical support in order to meet all customer-related targets. He previously served as key account manager OE and automotive Engineer OE at Giti Tire's European Research and Development Centre, where he had a strong record of increasing customer relations and successful management of several OE projects within the Volkswagen Group.
One of our most valuable assets
"As the world's ninth-largest tyre manufacturer, ZC Rubber's Europe Technical Center is one of our most valuable assets," states Shen Jinrong, chairman of Zhongce Rubber Group. "With the new Europe Technical Center, ZC Rubber will be able to create cutting-edge technologies not only for our OEM partners but also to raise the standard on new product performance. We are glad to have Mr Wells and Mr Tietjens spearheading our efforts at Europe Technical Center."
ZC Rubber now supplies original equipment tyres to a number of well-known vehicle manufacturers, including Ford, Volvo, Hyundai, and KIA Motors.
"The OE business is critical because it not only allows us to partner with the world's leading automakers, but it also enables us to expand our replacement business," comments ZC Rubber. With the establishment of the Europe Technical Center, ZC Rubber says it "looks forward to extending its OE portfolio and collaborating with the world's leading automakers in the future."