Former Conti CEO Degenhart named in Dieselgate investigation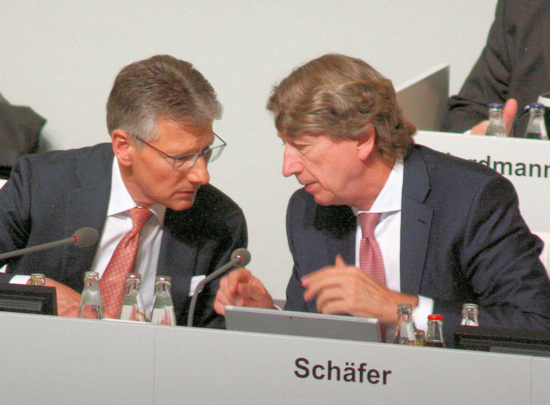 Wolfgang Schäfer's tenure as chief financial officer of German automotive technology company and tyre maker Continental ended abruptly on Wednesday amidst ongoing investigations into the supply of illegal defeat devices for diesel engines, but he's not the only former Continental manager in the prosecutor's sights. A representative from the Public Prosecutor's Office in Hannover announced yesterday that they're also investigating former chief executive officer Elmar Degenhart and a further ex-board member linked to the Powertrain division, as well as two employees below board level. They are accused of aiding and abetting fraud and breach of trust as well as deliberate violation of supervisory duties.
According to various German media sources, on Wednesday investigators seized data and documents from the office of a lawyer representing Continental. This is not the first search of sites linked to Continental in the context of the so-called Dieselgate affair. "In the course of evaluating the documents seized so far, we continue to come across leads and new findings," stated a spokesperson for the Public Prosecutor's office. Continental's compliance department in Frankfurt was investigated last week and a private residence also searched. The spokesperson confirmed that this was not Schäfer's home.
So far, the investigation has focused on the role of Continental employees in Volkswagen's diesel emissions manipulation between 2006 and 2015. Continental developed the software used in the 1.6 litre EA 189 engine that Volkswagen fitted to models sold in the European market, but argues that it programmed the engine management software according to Volkswagen's requirements and was thus not involved in any intentional manipulation. In a statement issued this week, Continental emphasised that it is "investigating the case rigorously and thoroughly and is cooperating unconditionally with the public prosecutor's office."