Continental supplying Steyr tractor ranges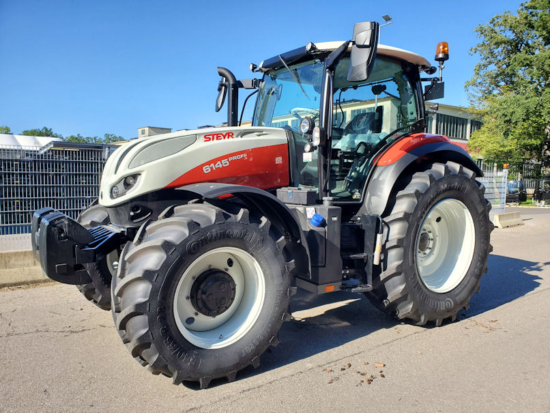 With immediate effect, the Steyr Expert CVT, Profi Series, Impuls CVT and Absolut CVT tractor ranges are available with factory-fitted Continental TractorMaster and VF TractorMaster tyres. Steyr is a CNH Industrial brand; Continental also supplies tyres to its sister company, Case IH.
"Steyr's approval is another step for us on the growth path in the agricultural tyre business and strengthens our efforts on this path," says Jens Mund, key account manager for agricultural tyre original equipment at Continental Commercial Specialty Tires. Both product lines are manufactured at Continental's plant in Lousado, Portugal.
Steyr has approved the following tyre combinations:
VF 710/60R42 NRO – VF 600/60R30 NRO
710/70R38 – 600/65R28
650/75R38 – 600/65R28
650/65R42 – 540/65R30
650/65R38 – 540/65R28
600/65R38 – 480/65R28