Borbet displays additions to rim range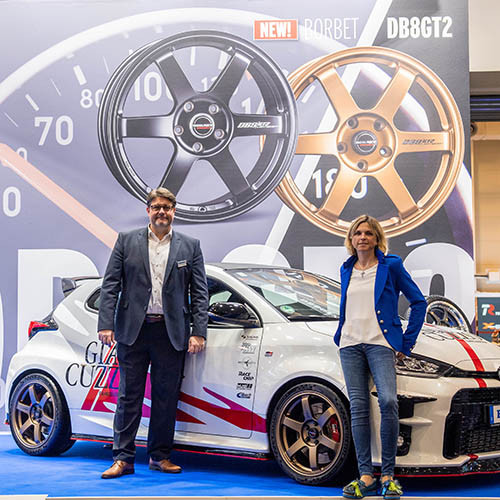 Alloy rim manufacturer Borbet is presenting new designs at this week's Essen Motor Show 2021. Amongst other products on display at its 100 square metre exhibition stand are the Borbet N and DB8GT2 as well as a new colour option for the LX18.
The company is offering the Borbet N in 6.5×17, 7.5×18 and 8.0×18 sizes as well as 'black glossy' and 'crystal silver' finishes and says the new rim "shows how impressively beautiful the CO2-optimised future can look." Borbet shares that the ten-spoke rim is developed, manufactured, and shipped in a manner than conserves resources and thus "stands for sustainability." It adds that internally recycled aluminium goes into the rim, and the electricity used in the production process comes from environmentally friendly sources.
Borbet hasn't forgotten performance customers, either. Its latest design within the 'sports' category is the DB8GT2, a rim weighing just 8.8 kilogrammes. Available in size 8.5×18 with various five-hole mountings and in 'bronce matt' and 'black matt' finishes, the alloy rim specialists describes the DB8GT2 as a "real eye catcher" for Asian and European modern classics.
The latest addition to the Borbet LX18 line-up is the 'black matt rim copper' finish. Borbet shares that it used pad printing technology with innovative and long-lasting colour finishing options in order to provide this classic design with a "consistent and durable" look, even when paired with low profile tyres.