Apollo Tyres: Cost of raw materials, chip shortage impacts on operating performance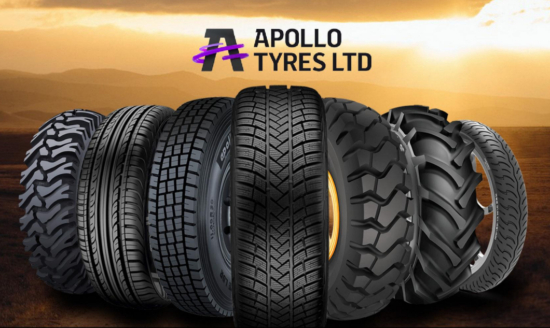 For the three months to 30 September 2021, the second quarter of its 2021-22 financial year, Apollo Tyres reports consolidated revenue of Rs 50.77 billion (£493.84 million). This represents an 18 per cent increase over the same period of the previous fiscal year. EBITDA decreased 9.8 per cent year-on-year, to Rs 6.38 billion (£62.06 million) with a margin of 12.6 per cent (16.5 per cent in Q2 2020-21). Net profit amounted to Rs 1.74 billion (£16.93 million).
The tyre maker shares that volumes recovered strongly in both India and Europe, however operating performance was impacted by a steep increase in the costs of raw materials as well as constrained OEM demand, particularly in the PCR segment, due to the chip shortage. Continued strong operating performance in Europe helped strengthen consolidated operating margins.
Revenues for Apollo Tyres' operations in Europe rose 6.2 per cent year-on-year to 138 million euros during the second quarter, with the EBITDA margin expanding 7.6 percentage points to 17.6 per cent. The tyre maker notes that although growth within the overall passenger car and light truck (PCLT) tyre market "tapered down", it continues to experience strong growth with its all-season tyres. UHP and UUHP accounted for approximately 39 per cent of PCLT volumes.
For the first half of the year (April – September), the company's revenue amounted to Rs 96.62 billion (£939.83 million), a 35 per cent increase year-on-year. Indian Operations witnessed revenue growth of 47 per cent and 25 per cent in the first half and second quarter respectively, while the European Operations also saw growth in revenue. Operating profit was up 26.4 per cent, to Rs 12.05 billion (£117.21 million), with the margin decreasing 0.8 per cent to 12.5 per cent. Net profit decreased 20.7 per cent year-on-year to Rs 3.02 billion (£29.38 million).
Robust demand, but pressure on margins continues
Commenting on the company's performance, Onkar Kanwar, chairman of Apollo Tyres Ltd, said: "We have seen a robust demand for our products across categories and across geographies, which is visible in the healthy revenue growth, both for the second quarter and in the first half of the fiscal. Some of the recent additions to our product offering, is helping us further extend our leadership in the commercial vehicle and passenger vehicle space in India. Europe too, continues to grow, especially in the UHP and UUHP segment in PV category. The pressure on margin front continues, due to the rising raw material prices, despite taking multiple price corrections in the last few months."