More than just round and black – car tyres 101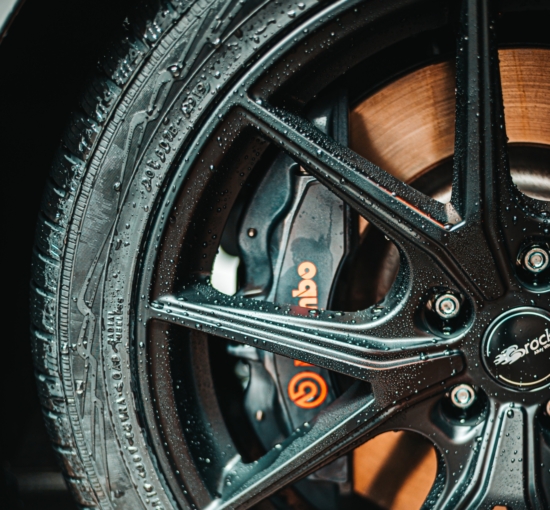 Tyres are all the same right? Wrong. They all look round and black, but there's a lot more to them than meets the eye. Whether diggers, trucks, tractors, motorcycles or cars, most vehicles need tyres.
Tyres are key to accelerating, handling and braking
Most people realise that tyres give a car its grip, fewer have stopped to consider that tyres are a car's only point of contact with the road. And the word "grip" probably needs fleshing out too. Of course, traction is important in general, but tyres contribute to what might be called grip across a range of real-life areas such as torque, handling, braking and more.
For example, when it comes to torque, tyres help car engines transfer their power to the road to either initially get moving or to accelerate.
Moving in the opposite direction, there's braking where – after the friction parts of the braking system itself – tyres arguably play the next most important role in either slowing a vehicle or bringing a car to a complete standstill.
Then there's handling, where tyres play a critical role in transferring steering and engine inputs to the road. (We could also talk about how tyres work with other on-board systems such as the suspension, ABS and electronic systems such as ESP as well as maintenance systems such as tyre pressure monitoring systems or TPMS, but they are probably all worth articles of their own at later dates).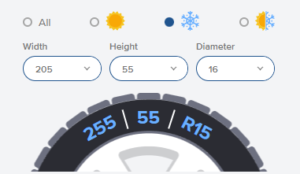 Tyres have to help all three of those general categories – torque, braking and handling – do what they do irrespective of the weather or surface conditions, so the particular design, manufacturing process and materials used in each tyre is incredibly important.
The "headlines" of a tyres' performance and application characteristics can be found on its sidewall where the make, model, size, speed-rating and load rating are found along with any weather-specific qualifications such as the three-peak-mountain-snowflake (3PMSF) logo for baseline winter performance and DOT code (which gives more precise, but encoded, details relating to where and when the tyre was made). Again, much could be said about all these points, but they too warrant their own articles.
When do I need to change my tyres?
In most cases, the answer to that question is: when they are damaged or when they are worn out. Any obvious cuts or bulges to the sidewall – the part of the tyre with the brand name on – could me replacement because they cannot legally be repaired.
When it comes to tyre wear, current UK law states that car tyre tread must be a minimum of 1.6mm across the central three quarters of the tread, around its entire circumference. However, several high-profile vehicle recovery brands recommend 2mm and many emergency service fleets and those that want to maintain mobility in all weathers change theirs at 3mm that puddles that deep need comparably deep tread to avoid aquaplaning.
Wondering how to change your tyres? While most people have had a go at fitting a spare tyre at one point or another, firstly, that's a question of removing a faulty tyre and wheel and then bolting a complete tyre-and-wheel assembly onto the wheel hub; and secondly, that's not everyone's cup of tea. When it comes to changing a tyre, in theory, anyone can seat a tyre on a wheel as well, but in practice very few people have the right equipment and even fewer have the right skills. Therefore, in the vast majority of cases, British motorists get their tyres changed at tyre specialists and garages.